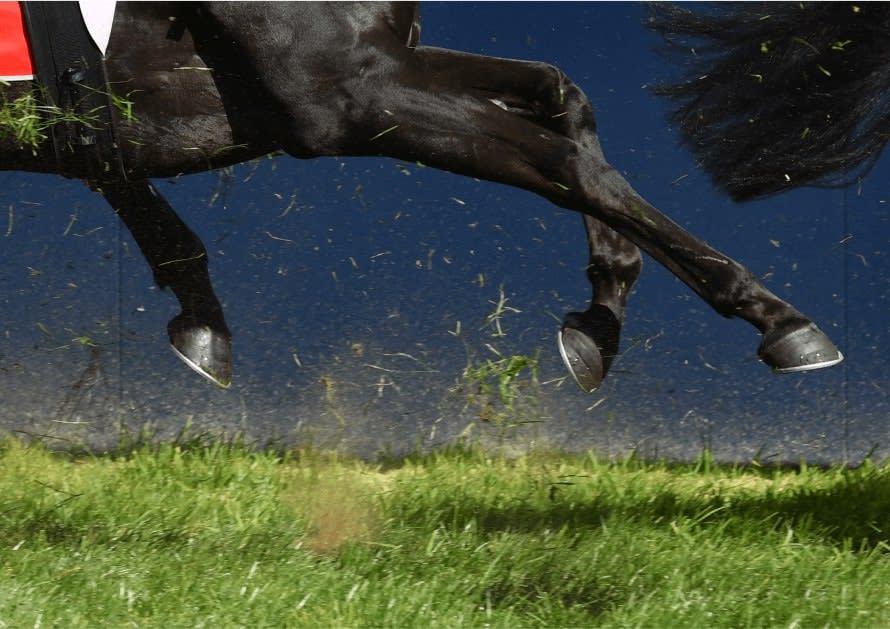 Demand was high for the Yarraman Park resident with three lots going under the hammer with million dollar price tags from the opening 13 lots on the card.
It ended up being a strong day for the offspring of I Am Invincible with the stallion sending five million-dollar lots to auction taking his total to 7 in all with 2 going the day before.
Lot 340 was the biggest ticket on the day though selling for an eye watering $1.95m to Sheamus Mills on behalf of the owners of Odeum. The arrival of the filly set the auction ring alight and set a record price tag for the progeny of the stallion.
"In my opinion by the best stallion in the country from my favourite family in the country," Mills told Inglis TV.
"I don't think I'm overstating it when I say that's a collector's item that you'll get very few opportunities to buy.
"Same ownership group as Odeum and hopefully we can get the same result."
Another eye catching lot was the second lot to go on the day and was another I Am Invincible bought by Guy Mulcaster who paid $1.2m for Blue Diamond Stakes winner Catchy's first foal.
."We're so lucky with the support of Hermitage and we picked out two beautiful I Am Invincible fillies," Mulcaster said.
"We managed to get the one yesterday in partnership and we've got this one today.
"Catchy was such a great race mare and this filly is just such an athlete.
"She's going to go with the other one and Chris (Waller) has got the pair of them."
The I Am Invincible filly landed by Hermitage, in partnership with Coolmore on Tuesday, was a daughter of Vezalay and cost $1.25 million.