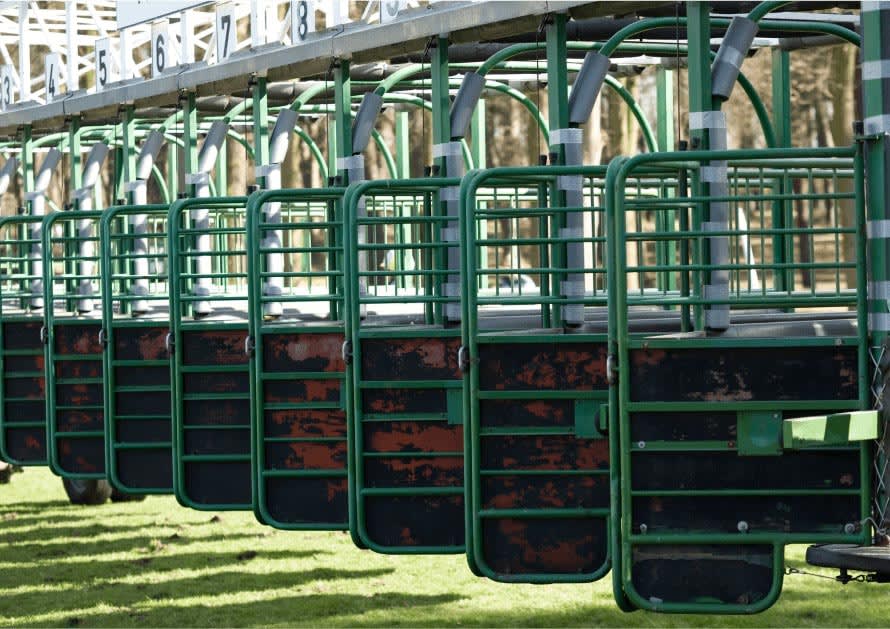 Giga Kick Ruled Out Of The Everest
Defending champion Giga Kick has been ruled out of the $20m Everest after trainer Clayton Donaldson confirmed his champion sprinter had been ruled out due to a gluteal muscle tear in the McEwen Stakes at Moonee Valley.
During the highly scrutinised run a subsequent vets assessment found that the injury would have "insufficient time to have the horse recovered and ready for his spring targets".
"I have arguably the best horse in the country, who was set to have a great spring running in races carrying $30 million in prize money, but unfortunately he is going to the paddock. That's racing," Douglas said.
"I am still amazed that he only got beaten two and a half lengths last start after missing the start by two lengths and injuring himself in the race, after what Craig (Williams) acknowledged was a poor ride.
"I can't be prouder of my horse , who is tough and brave and he will come back for what will hopefully be a drama free autumn preparation.
"The vets assessed it as an injury most likely caused by overexertion at high speed."
With Giga Kick being ruled out of a the Everest, jockey James McDonald is now without a ride in the $20 sprint race having also seen Nature Strip retired earlier this year.
"It's extremely disappointing, but probably more so for Clayton and Rocket (Rod Douglas), they put their heart and soul into this horse and they were going to be competing for a lot of money this preparation," McDonald told channel 7.
"It's obviously devastating going from riding the favourite in one of the biggest races all year to having no ride. It's a bitter pill to swallow but it's happened to me before.
"Being a slot race there are not horses that are confirmed. There is only five left, probably two of them are going to be three-year-olds, and they won't get my weight this close to the race.
"So there's only three left I can really pick from, if they haven't got chosen jockeys already. At the moment it's looking slim."