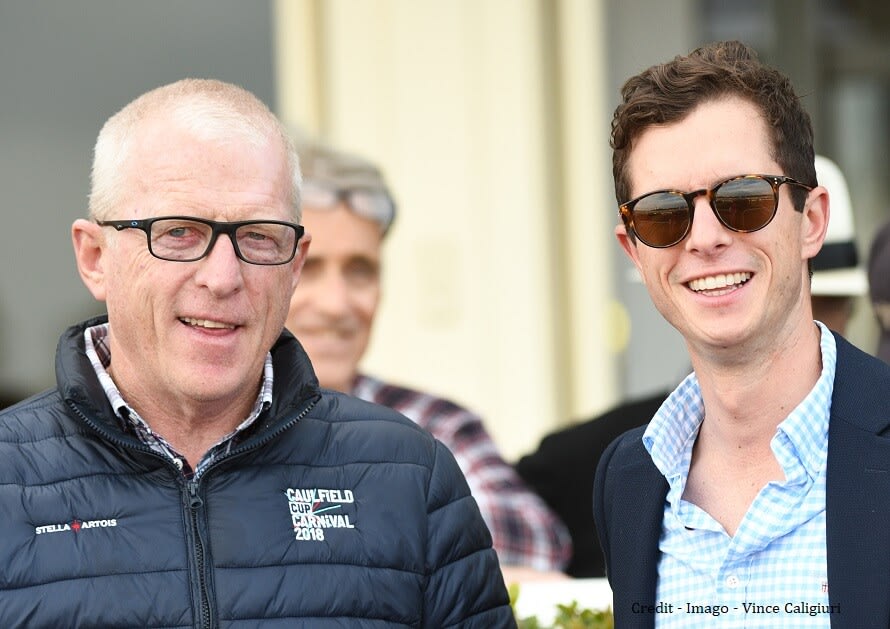 Ayrton had been a red hot favourite for the Stradbroke this Saturday but after missing out on a "win and you're in" chance in the Fred Best Classic trainer Price said that he will be looking to make amends in the Gunsynd Classic on the same day.
Price who co-trains Ayrton with Michael Kent jr reckons the stretch out to 1600m will suit Ayrton perfectly and will be looking to go further over time.
"He went like a big dope in the Fred Best," Price said.
"As I was watching the race I was thinking when is he going to get going, when is he going to put his head down and have a real dip?
"I thought he lost a bit of concentration halfway up the straight for some reason.
"He had a bit of a blow after the race and Jamie Kah said he was still green and she was not convinced that he was as good this (Queensland) way of going.
"But he will be tougher and fitter going into the Gunsynd.
"I think his best distance will be a mile to 2000m.
"I have never thought of him as a sprinter, the races have appeared in the book for him as they have appeared.
"I think the mile will be good for him, he will spell and get ready for the spring in Melbourne after having a good tough time up here in Queensland."
With usual jockey Jamie Kah heading back to Victoria and unable to return due to covid restrictions NSW jockey James McDonald will partner with Ayrton for the first time.