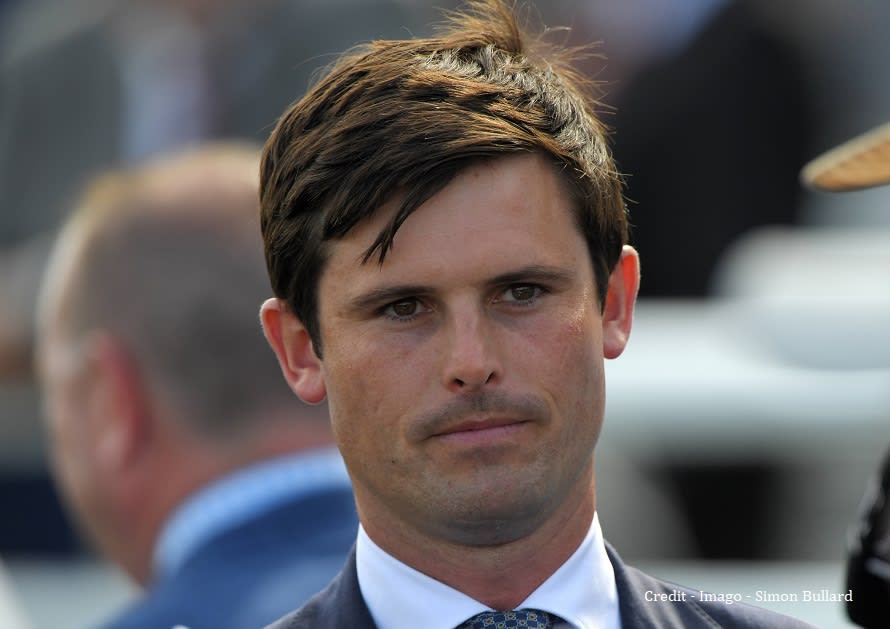 James Cummings - Is it luck, or hard work or is it in the genes?
When your grandfather is known as the "King of Cups'' and has won more races with his horses than almost everybody else, and you want a career which involves working with horses, what do you do?
Do you go it alone and try to make a success of it, or do you appreciate what the great man might be able to teach you, swallow any pride you might have, and sit at his feet, as it were, and learn everything you possibly can? To complicate matters further, what do you do if you are the fourth generation of a family which has lived and breathed horses for more years than anyone can remember? This was the dilemma which faced a young James Cummings, son of successful trainer, Anthony, and grandson of the legendary James Bartholomew, the aforementioned king of cups for his phenomenal triumphs with his horses in the Melbourne Cup.
Where It All Began For James Cummings
At the age of thirteen, James Cummings began working as a stable lad at this father's establishment on the outskirts of Sydney. After school, or at weekends or during school holidays, he became a semi-permanent fixture at the stables, working hard and long hours to learn the foibles and character traits of each of the steeds in training there. There can be no doubt such dedication to his task played a significant part in his later life choices and career.
Five years on and James found himself with a place at University to become a full time student with a future in academia. Sadly for Academia, but great for the world of horse racing, James could not resist the pull of the track, and almost immediately gave up his place at university to take up a position which would allow him to immerse himself totally in the world of thoroughbred racing.
Unusually, perhaps, James did not take up a position in a racing stable but instead joined the Patinack Farm establishment, famed for its breeding successes in producing winners. Here, he learned to spot the positive characteristics which, with planning, could be selected for the progeny of a particular stallion. For example, speed on the track is a good characteristic which, with skill can be reproduced in the next generation, weaknesses, such as dodgy fetlocks or inability to concentrate, can be bred out.
Working in the stallion barns during the breeding season, and also in the selling of stallion nominations, the foundations were laid on which he could build his future as a trainer of prize thoroughbreds. However, much as the work with the stud proved informative and profitable as a source of knowledge, family ties proved stronger, and when in 2006 his father offered him a position in his own stables in Sydney, he could not resist the temptation to return to the family fold.
For three years the still-young Cummings worked in a semi-managerial role at the stables and at the same time as junior foreman. During this time he was able to build his experience still further, working with many horses of varying talents. Among the mounts he was involved with was a horse by the name of Duporth, which in 18 starts had three wins and one place in its races, and generated the sum of $1,120,000 plus, before retiring to stud at the age of five.
Another of the horses with which he was to cross paths was named Casino Prince, owned by the operators of Patinack Farm. He would, under the tutelage of Cummings senior, no doubt with help from his son, would go on to win five of his seventeen starts, placing a further three times, and earning also in the region of $1.200,000 in prize money.
A New Training Partnership
However, despite all the success enjoyed under his fathers watchful eye, James would choose to move on in 2009 – to join his Grandfather, the legendary king of Cups as his stable foreman at the Lelani Lodge stables, making him the second youngest individual to occupy such a high ranking position, the youngest ever being, of course, his father. As might be expected of any young man with a passion, James grasped this opportunity with an eagerness to learn and an enthusiasm in his approach which soon began to yield successes.
Absorbing all the information Grandfather Bart Cummings could offer, Cummings the younger enjoyed a magical four years as foreman of the stables, before being granted a trainers license in his own right in 2013. During this period he was able to work with horses of great prowess such as So You Think, Faint Perfume, Rock Classis and Roman Emperor, his glory culminating in the stable being the leader in the Group 1 trainers list with 265 winners in the 2012-2013 season – the perfect "overture" to the award of his license.
And so began a partnership, the first such training partnership to be allowed at the Royal Randwick racecourse, which would bear much fruit over the next few years. Only two days after the partnership was confirmed the first victory for the stables was notched up in a Group 2 race, followed five days later by a first metropolitan winning double which included the Rosebud, a listed race, which gave the partnership their first black type success. Sadly the partnership was broken by the death of Cummings senior in August 2015, although this was far from the end of the story for the Cummings line.
Going It Alone and Going Godolphin
For a further two seasons, James worked alone, training his mounts at the Lelani Lodge as usual, regularly producing such winners as Prized Icon and Yattarna on the Randwick track, and Sultry Feeling at Rosehill, to list but a few. But in 2017, it was time for another move – this time to take over the reins as head trainer at the Godolphin stables at Kelvinside, hopefully to continue his ever growing roll of success. Indeed, his career with Godolphin could not have got off to a more auspicious start when the very first horse to be raced under his stewardship, Hartnell, came home in first place. Three months later, he had chalked up his first Group 1 winner with Alizee in the Flight stakes at Randwick in September 2017.
Winner followed winner over the next three seasons, the highlights of which being achieving a quinella in the 2019 Group 1 Golden Slipper race, one of the richest events for novices in the world, and the reaching of the milestone of 60 individual Black Type races.
Godolphin's Recent Form Under Cummings
Floating along on this cloud of success we come to the achievements of the 2020-2021 season and begin to look forward to the upcoming new season. To begin this review/preview, it's worth starting with a look at the Canterbury stakes held at Randwick this year in March. The race provided a first and much deserved group1 victory for Savatiano, a horse of honesty and class, according to Cummings.
Despite this being a first group 1 win for the horse, she had already racked up more than $2million in prize money, having crossed the line first in five G2 and one G3 races.
Disappointingly, Savatiano had previously led in a number of Group1 races but in the final stretch on each occasion she had failed to hold on to first place. On this occasion, jockey Hugh Bowman allowed her a free head and she managed to hold off all challengers by three lengths.It should be pointed out in passing that, Savatiano is one of the members of the distinguished breeding line which produced the champion Winx, and that had only be put in the race as a makeweight for another horse, Bivouac, the winner the previous year.
Bivouac failed on this occasion, and shortly afterwards was retired by the stable, on Cumming recommendation, to stand at stud, hopefully to pass on the characteristics he had so brilliantly demonstrated in his track career. We shall see!
Running that same day, in the G2 Todman Stakes, was a horse called Anamoe, which crossed the line in an impressive first place. This victory was so emphatic that the horse was entered shortly afterwards for the G1 Golden Slipper stakes. Anamoe had raced on three previous occasions, winning once, and after his win in the Todman, Cummings commented "He's a classy colt, no doubt about that.
We've barely breathed on him since his return from Melbourne (the scene of his first win) He's got Golden Slipper written all over him!" Unfortunately, Anamoe, did not perform to his full potential on the day and could only finish second. Nevertheless there is no doubt about his quality and, having finished first in the Group 1 Sires Produce Stakes, this is one horse to be watched in the upcoming spring carnival of races.
Another ride to watch is the two year old, Heresy, who registered the 27th 2 year old win for the season for the stable, representing the 12th black type win for the season overall. One more horse to watch in the coming season is Ranier, who had not won since 2020 in a stakes race when he crossed the line first in the Wayne Williams plate at Eagle Form early in june this year, beating his stable companion Kementari by a head and a half, demonstrating a turn of speed and determination which suggest a return to form is just around the corner
All in all, Cummings has in training in the Godolphin stable more than 100 horses, primarily two and three year olds, although there are horse of four, five six and even seven under his care. Many of the younger ones, such as Anamoe mentioned earlier are clearly horses being nurtured for future success and glory. For example, although Anamoe has raced only seven times, his track record of three wins and three places suggests the form of a champion. Simlarly, Cummings has under him a horse by the name of Arcaded, also a two year old.
Her record is perhaps even better than that of Anamoe, with three wins in five starts, although unplaced in two of her races. In fact, Arcaded was named by Cummings himself as one to watch in the coming Spring Carnival.
Also among his stable of quality two year olds is a filly named Picarones. This last season she has only had three outings with one win and one place to show for her efforts. Again Cummings has observed that she is one to look out for in the future and that she is being carefully groomed and nurtured to be a full-time winner. Similarly, Cummings has another two year old filly called Telluride, for whom he predicts great things. With an identical record to Picarones – 1 win and 1 place out of three starts her early form looks good, and spring races will give her the opportunity to build an impressive record.
But not all Cummings horses are spritely young things. Take for example, his horse Trekking. Now a six year old Trekking has an impressive record of 10 wins and 10places in 36 starts, although in fairness four wins and a place came in 2018, and his last win in May, 2020. Likewise there is a mount called Viridine. Now a six year old but with a similar record of nine wins and seven placed finishes out of a total of thirty six starts. Typical of Cummings attitude and belief, learned at the side of his grandfather - if the horse is good enough to be a winner he's not too old to race. Who knows – we may see both these mounts back on the track this spring.
Conclusion
As we look forward to the spring season, with all the anticipation and excitement this involves, there are many things which are uncertain in the world of horse racing. One thing we can be sure of is that James Cummings will as usual rack up a goodly total of winners – but who will they be? How about Vianello, who has raced five times, winning once and placing three times, or Heresy with a one win out of two record? Or Paulele with three wins in five outings.
Or might it be a horse that Cummings has been quietly working with such as Oryx or Bon Vivant – both of whom have excellent pedigrees, but have never been on a race track to compete? Rest assured there are going to be interesting times! And Cummings will be leading in his fair share of winners.