One of the most formidable trainers in the history of Australian racing is undoubtedly David Hayes.
Son of Colin Hayes the legendary trainer, David Hayes is the winner of numerous premierships in Melbourne and Adelaide.
David is renowned for his ability to churn out champion two-year-olds. His success as a trainer took him to Hong Kong where he ruled the tracks once again for almost a decade. Back in Australia, David continues to bring out the best in stakes and Group 1 winners.
David Hayes, son of renowned Australian horse trainer, Colin Hayes, took over the reins from his father in 1990.
His training career started off with a bang.
David Hayes proved an instant success, bringing fame to Lindsay Park in the five years before leaving to train in Hong Kong. Following in his father's footsteps Hayes won accolades in Melbourne and Adelaide, scoring every Trainer's Premiership title.
He also has the distinction of becoming the first Australian trainer to bring home 300 winners in a single season, a Commonwealth record.
David Hayes' incredible feats did not stop there. He also set a world record in 1994 with six Group winners at one race meeting on Derby Day at Flemington Racecourse. Among his major Group One winners are the Cox Plate with Better Loosen Up, Caulfield Cup with Fraar in 1993, Golden Slipper Stakes, and the 1994 VRC Derby with Blevic.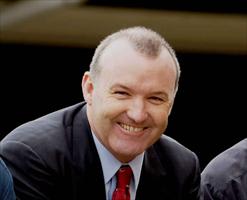 David Hayes-trained Better Loosen Up, winner of the Cox Plate went on to achieve international success by winning The Japan Cup, the world's richest weight-for-age race during that era.
Between 1996 and 2005 David's reputation as a trainer caught the attention of Hong Kong horse owners as he moved to Hong Kong to become the top trainer in quick succession. During his stint he won two Hong Kong Premierships and made it to the top four every season, earning as much as HK$ 436,269,137 in prize money: 458 of his horses went on to become winners.
David's major triumphs were in the Hong Kong Derby, Hong Kong Classic Mile, Hong Kong Sprint, and Stewards Cup, all Group 1 races.
David Hayes returned to make a triumphant comeback on the Australian turf in July 2005 with his very first runner, heralding the start of another successful reign back home. He finished the first season as Australia 's leading trainer with 28 individual stakes winners including six Group 1 winners.
David Hayes' first stake winner came in the first week of his return to the tracks in Australia, followed by a Group 1 win with Barely A Moment who went on to become a triple Group 1 winner. He also trained Jeune, owned by Sheikh Hamdan Al Maktoum, who won the 1994 Melbourne Cup.
The 'King of the Kids', a nickname David Hayes earned from the racing fraternity lifted both the Melbourne and Sydney premier Group 1 events. Miss Finland went on to win the STC Golden Slipper Stakes while Nadeem won the MRC Blue Diamond Stakes.
Hayes earned a reputation as a two- year-old specialist where 46 two-year-olds trained by him went on to win. He remains a top Group 1 trainer at all levels in Australasia as well. The formidable trainer has done Lindsay Park proud by bringing its total tally of winners to over 9,000.
During the 2006- 2007 Season, David Hayes won both the Adelaide and Melbourne premierships with a record prize money of AUD 19,413,432. His major triumphs were in the Blue Diamond Stakes with Sleek Chassis, which brought him his fourth Blue Diamond trophy.
He also won the Caulfield Cup with Tawqueet while Field of Omagh brought him another Cox Plate. During the season he became the leading trainer with 47 wins of which 30 were stakes winners. David Hayes-trained Miss Finland also won the 2006 VRC Oaks.
David Hayes went on to win the Melbourne and Adelaide Metropolitan Premierships once again during the 2007-2008 season with notable victories in the VRC Derby, MRC Blue Diamond Stakes setting a record of 5 wins, and the MRC Futurity Stakes.
David Hayes finished the season with 242 winners and $12.8 million in prize money.
His achievements were rewarded with an induction into the Australian Racing Hall of Fame in 2009, becoming the youngest trainer inductee in history and shares a place with his late father, Colin, who was inducted in 2001.
Hayes' reign continues through the 2010-2011 season, with the potential to eclipse many more records as a leading trainer in the country.