Colin Hayes was born in 1924 in South Australia 's Semaphore.
The surname Hayes is synonymous with great thoroughbred trainers that have displayed dominance on the Australian turf.
An inaugural inductee to the Australian Racing Hall of Fame in 2001, dad Colin was followed by son David Hayes in 2008, the only father/son duo to be so recognized.
Our focus at this time will be Colin Hayes, whose astounding record as a trainer requires names such as Bart Cummings, TJ Smith and Scobie to supply any comparison.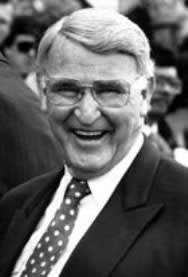 His early life, as is not uncommon during that era leading up to the Great Depression, contained hardship when Colin lost his father to death in 1934.
He managed to finish school and enter the trades with the South Australian Electricity Trust, but his admiration for horses had him purchasing steeplechaser Surefoot, for what to Hayes would have been the princely sum of £9.
As rider and owner, Colin Hayes road Surefoot to a fortunate third-place finish in the Great Eastern Steeplechase at Oakbank in 1948.
We say fortunate to describe this event in the regard that anecdotal accounts claim that Hayes had wagered money earmarked for his honeymoon on the outcome and equally due to the third-place finish at 60/1 odds, perhaps mitigating to some degree the displeasure soon to be wife Betty was said to have expressed regarding the incident.
The tempting taste of success supplied by Surefoot encouraged Hayes to establish a racing operation named Surefoot Lodge in his hometown of Semaphore.
Just 32 years of age, Colin Hayes won the first of a staggering 28 Adelaide Trainers' Premierships in 1956.
It was around this time that Hayes decided to complement his training efforts with the breeding of horses as well.
He made what was perceived by some at the time as an ill-conceived move when he formed a syndicate to purchase property known as Lindsay Park. Located at what was then a considerable distance of nearly 80 km from the city, Hayes critics felt it was far too remote. Hayes lost the backing of several owners and over half of horses in his charge.
This all transpired in the spring of 1973. Three decades worth of one of the world's most successful racing operations left critics well fed on their own words.
A protracted listing of Colin Hayes's accomplishments as a breeder and trainer would easily assume encyclopedic proportions, so this summation is offered in its stead: 5333 winners, 524 of those coming at listed or better levels, 28 Adelaide and 13 Melbourne trainers' premierships, a record setting 10 winning runners on the day of 23 January 1982, two Melbourne Cup victories, one Caulfield Cup, three Cox Plate victories, one Golden Slipper Stakes, four Newmarket Handicap winners, two Australian Cup victories, four VRC Derbies and four Adelaide Cup winners.
Hayes's list of great thoroughbreds includes Dulcify, Rory's Jester, So Called and Zabeel, all of whom produced multiple group 1 winners down the line, Octagonal along with Might and Power to note two.
Colin Hayes was inducted posthumously into the Australian Racing Hall of Fame in 2001, having passed away two years previous on 21 May 1999, he was also the recipient of Member of the Order of Australia (AM) and Most Excellent Order of the British Empire (MBE) honours.