A thoroughbred by the name of Vain is renowned as one of the greatest of all time
Vain's career was brief by Australian standards. Vain retired to stud after his three-year-old season.
As a two and three-year-old, Vain made 14 starts, winning 12, and finishing second on the two occasions where he did not win.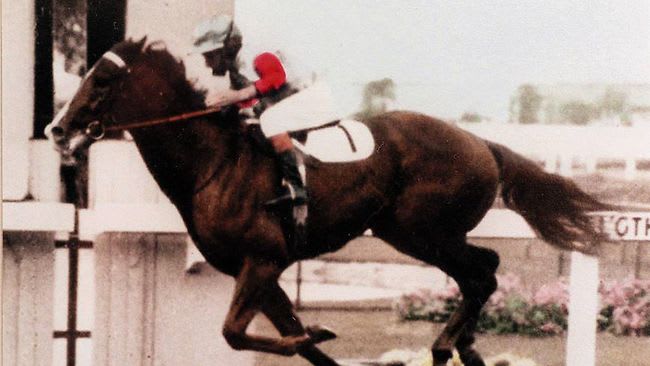 Some of his wins were so dominating that they almost boggle the mind. In the 1969 Champagne Stakes at Randwick.
Vain won by 12 lengths over a mere 1600 metres. Perhaps even more astounding, over four days of the 1969 Spring Carnival, he started by winning the 1400m Patinack Farm Stakes by 12 lengths.
Attempting to rest the horse, it was all jockey Pat Hyland could do to hold Vain to a mere four length victory in his next race.
Forty-eight hours later, Vain had what many consider as the most impressive victory of his career when he won what is now known as the Emirates Stakes while carrying five kilos over weight-for-age.
Those who like to make comparisons, even though it is difficult where different eras are concerned, like to debate whether Vain or the more recent Black Caviar is the superior sprinter.
These fans never tire of asking the man who rode Vain, Pat Hyland, which of the two horses he feels is the better.
At the time when Black Caviar had strung together seven consecutive victories, early in her career, Hyland made the observation that Black Caviar actually had near blood ties to Vain on both sides of her pedigree.
Hyland also felt the two horses had another similarity between them in the fact that both wasted no time in leaving their competition flat footed. Another common trait Hyland likes to point out was that both horses had the ability to lift another gear when confronted with any threat from behind.
Upon retiring from the track, Vain stood stud at Widden Stud. He sired well over 300 winners that combined produced almost 1800 victories.
He was named Australian Champion Racehorse of the Year for the 1969-70 campaign.
He was recognised as the Leading Sire in Australia for 1983-84, and then inducted into the Australian Racing Hall of Fame in 2003.