Americain and So You Think, two horses that produced excellent results and earnings.
When Americain overtook So You Think to win the 2010 Melbourne Cup, Australia and Australians were disappointed that their national champion was defeated, but even seriously committed horse racing fans are not aware of the various connections the two horses share.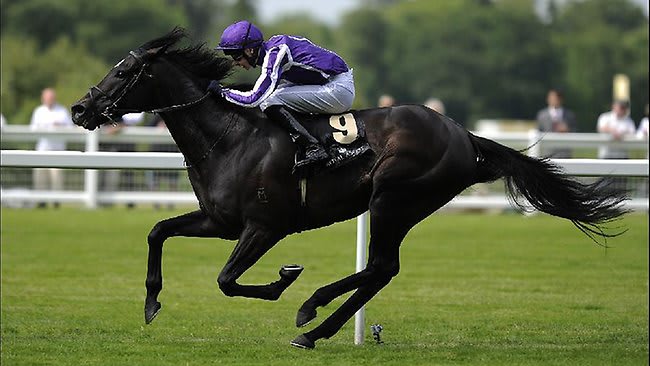 The holder of two Cox Plates and dominating winner in the Mackinnon Stakes just one week previous, So You Think was the short priced favourite at $3.15 for the 2010 Melbourne Cup.
No other horse during the previous 40 years of Cup history has started a shorter price. His 3rd place finish was likely his last race in Australia, with close sources reporting that a large stake in the horse has been sold to the Coolmore racing syndicate of Ireland for a reported $25 million.
So You Think will in all probability finish out his career as a five year old, trained by Aidan O'Brien, in Europe and the UK next season before being set to stud.
Americain, on the other hand, as only the fifth US bred horse to win the Melbourne Cup at all, did it on his first Australian start. The similarity here is that Americain will also be sold, which was also announced right after the race, and do the rest of his racing locally.
So You Think was sired in New Zealand and has done his racing here; Americain was born and bred in the US and did his racing in France under trainer Alain de Reyer Dupre.
The two racehorses trace their bloodlines back to the same mother. Chelandry, born in England in 1894, had a dominant career as a 2 year old, winning two times, and then take the biggest purse of the year by winning the National Breeders' Stakes.
As a three year old, she won the Thousand Guineas, one of England 's most prestigious horse races.
Her breeding career was very successful. She produced 16 foals with no barren years, including Neil Gow, winner of the 1000 Guineas Race.
Going back four generations, both Americain and So You Think can trace their lineage to the great 1964 Kentucky Derby and Preakness winner: Northern Dancer. Northern Dancer set a record at the Kentucky Derby that stood until 1973, when the immortal Secretariat lowered Northern Dancer's 2 minute flat time by three fifths of a second and set the record that stands to this day.
The careers of Americain and So You Think share some remarkable similarities, even though Americain was US born and So You Think was sired in New Zealand.
Separated at birth by some 12,000 miles, they went on the finish just lengths apart at the 2010 Melbourne Cup.
Both enjoyed considerable success in Victoria 's Spring Racing Carnival and both come from a remarkable bloodline that has supplied many champions to the world of Thoroughbred racing.