Stathi Katsidis was an Australian jockey.
Stathi Katsidis was born on nineteenth February, 1979 in the town of Toowoomba in Queensland, Australia.
He was very good at his work which is probably why he had achieved quite a lot of fame in his career at a young age. He was one of the leading Australian jockey's of all times.
He is the brother of champion boxer Michael Katsidis whom he considers to be a great supporter. His brother has always been there for him and helped him come out of the worst phase of his life when he was using illicit drugs.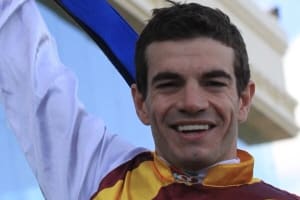 Stathi Katsidis was in a relationship with Melissa Jackson and also had a four year old son named Brooklyn.
Stathi Katsidis was a multiple Brisbane premiership winner.
But the most shocking thing to know about Stathi Katsidis was that he died at a very young age of thirty one years on 19th October, 2010 in Brisbane. Katsidis' death has stunned the racing world leading to a flood of tributes from fellow riders, trainers and politicians.
His death sent shock waves throughout the racing industry as they mourned the dreadful and early death of this successful jockey. His body was found in his partner's Melissa Jackson's house in Brisbane.
Later it was reported that this champion jockey died as a result of an overdose of drugs and alcohol. This mixture was found in his blood after he died. Police have ruled out suicide Police said there were no suspicious circumstances.
He was to ride the horse Shoot Out, a $12 chance in Saturday's Cox Plate in 4 days time.
The last season before Stathi Katsidis death was considered his best. He had ridden a national-high of 175 winners and had also shared the Brisbane jockeys' premiership. He had also won the ATC Derby on Shoot Out. Clearly, he was the best rider in Queensland. His record tells you that, his strike rate tells you that.
Stathi Katsidis had also had some bad fame and publicity during his career when in 2008, he was given a nine month suspension for possession and consumption of ecstasy. In February 2008, Katsidis had a blood alcohol level more than three times the legal limit when pulled over by police at Toowoomba.
He was fined $1000 for drink driving and disqualified from driving for six months.
Stathi Katsidis is remembered as an "A1 bloke" by the Australian racing industry. By his peers he is remembered "an A1 jockey and an A1 family man".
He was never an out spoken person. The most shocking thing here is that people are unable to accept the fact that he died of such an unfortunate death at such a young age. The Australian racing industry is always going to remember him for the great jockey he was.
Melbourne Racing Club committeeman and prominent owner Kevin O'Brien was one of greatest supporters of Katsidis, who rode O'Brien's outstanding mare Gold Edition to win the Group 1 Manikato Stakes as well as his grand stayer Ice Chariot.
"We will always have a soft spot for Stathi in our hearts and minds," O'Brien said.
Former Queensland jockey Michael Rodd described Katsidis as a " very kind hearted person". "He was not a lair, not outspoken and just a really good bloke," Rodd said
Friend Danny Nikolic spoke of his devastation at Katsidis' death, but remembered a person he'd spent countless happy times with."It's just very, very sad. I wouldn't think he would have had many or any enemies in the jockeys' room. He was a pretty quiet sort of guy, but he was the sort of guy that you could not help but like. It was rare to see him get upset or flustered." ," Nikolic said.
Stathi Katsidis major racing wins:
• The T J Smith (2000)
• Queensland Oaks (2006)
• Manikato Stakes (2007)
• Winter Stakes (2007)
• Australian Derby (2010)
• Randwick Guineas (2010)
Stathi Katsidis Brisbane Premiership wins:
• 2003–04 (58 winners)
• 2005–06 (75 winners)
• 2009–10 with Larry Cassidy