Ron Hutchinson is another great Australian jockey who found success both at home and abroad
Like some others, Ron Hutchinson managed to secure victories in Australia before venturing to Europe, and then Asia to seek fame and fortune.
Ron Hutchinson rode for the better part of forty years between 1945 and 1978. His first major win was as a seventeen-year-old apprentice in the 1945 Group 1 Australian Cup, riding a horse by the name of Knockarlow to the post when the race was still being run at 3500 metres, a fine note on which to begin.
He won fifty-nine various other Cups whilst racing in Australia, a remarkable accomplishment by any standards.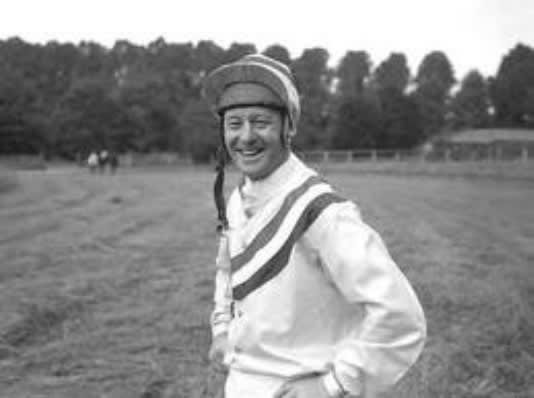 Then, during the 1949-50 season, Ron Hutchinson won his second Australian Cup during the Spring Carnival when he steered Bold Belle to the winning post.
Ron Hutchinson also rode the top stayer at the time, Hoyle, to victories in the Coongy Handicap and the Moonee Valley Cup earlier in the year.
Hutchinson continued to enjoy success in his homeland for the next ten years. He was consistently amongst the top Australian jockeys, winning the Melbourne jockeys' premiership in the 1958-59 season.
His notable wins during this period of time were the Newmarket Handicap, Futurity Stakes, the Metropolitan Handicap, the Victorian Racing Club Oaks and the Doomben Cup.
Ron Hutchinson devoted the next year to seeing what opportunities Europe could afford. He accepted an offer to ride for the Duke of Norfolk, who was to remain as Ron Hutchinson's benefactor for the next 16 years. During this time he won more than 1,000 races, an average of almost 63 for every year of his association with the Duke.
His most notable victories include the Ascot Gold Cup, the British Two Thousand Guineas and One Thousand Guineas, along with the Goodwood Cup and the English St. Leger. Ireland was equally generous to Hutchinson, providing him with wins in the Irish One Thousand Guineas on three different occasions and the Two Thousand Guineas on one.
Upon Ron Hutchinson retirement, he expressed an interest in the buying and selling of racehorses. He also offered that he was not interested in obtaining his trainer's license due to his belief that it was indeed the rare jockey that could make the transition to becoming a good trainer.
Ron Hutchinson one last time pulled up stakes, this time for Malaysia and Singapore, where he spent a year during which he won the 1978 jockeys' premiership in that region of the world. He retired shortly thereafter.
He was selected for induction into the Racing Hall of Fame in 2005, being one of the fortunate jockeys from his era to live to appreciate the honour.