One of the greatest jockeys of all time, Jack Thompson might be considered one of the unluckiest as well.
Despite riding for nearly fifty years and winning over 3,000 races, Jack Thompson might be most remembered for running three close seconds in the Melbourne Cup.
The one in 1948 in particular, might be considered his unluckiest encounter of all with The Race That Stops a Nation.
That year featured the remarkable distinction of being the first in which the photo finish was utilized in Australian horse racing. It is somewhat ironic that in the case of the 1948 Melbourne Cup, the technology that had been instituted to eliminate controversy instead was its source.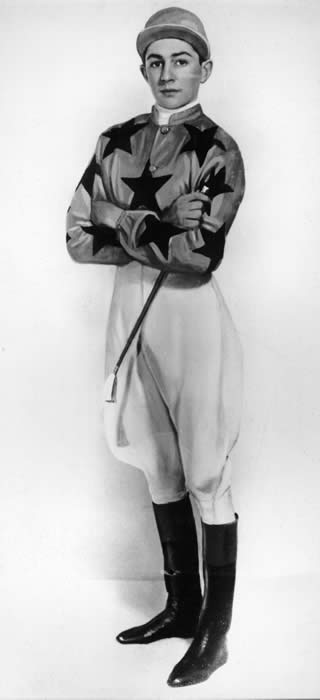 Jack Thompson was aboard Dark Marne, backed at respectable 10/1 odds. When the race came down to the line, it appeared to the punters on the line, and to Thompson as well, that Dark Marne had taken the race from the rails and bested 66/1 longshot Rimfire.
The photo indicated otherwise, however, much to the delight of bookmakers who undoubtedly saved a bundle from not having to pay Dark Marne's backers.
To this day, questions surrounding how the camera was set up and the angle it provided remain. Within six months of that event, when a similar circumstance occurred at the Australian Cup, the finish camera was adjusted, leaving eyewitnesses from 1948 Melbourne Cup loudly proclaiming that Jack Thompson and Dark Marne had been the recipients of shabby treatment.
Jack Thompson's exact record might be somewhat inaccurate, as records from that era occasionally could be, but Thompson is credited with 3,322 wins, 41 of those coming at Group 1 level. This places him, in terms of wins, beyond even George Moore, Athol Mulley and Roy Higgins.
Jack Thompson rode his first winner in 1938 and his last in 1985, when he was sixty-two years of age. He had over 15,000 rides in that time, which works out to over 300 per year. Not bad for someone who, early in his career, was considered too tall to be a successful jockey.
He rode 106 winners in 1940-41, winning the Sydney jockeys' senior premiership, the first apprentice to ever do so. He was leading apprentice four times and five times after obtaining his seniors license.
Jack Thompson's racing resume includes four Doncaster Handicaps, two Epsom Handicaps, the Golden Slipper Stakes, the AJC Derby, the Victoria Derby and the Sydney Cup.
He is generally credited with launching the career of trainer Tommy Smith while riding Bragger to give Smith his first win. Jack Thompson is also remembered for having seldom been the recipient of negative attention from race stewards. Jack Thompson was called Poker face early on due to the inscrutable expression he wore regardless of how he had done in a race. As it emerged that he was a rider of great ability, he became known as the Professor.
He went on to spend some time as a trainer at Randwick and maintained, with no hint of bitterness, along with many eyewitnesses, that he had won the Melbourne Cup in 1948.
Jack Thompson died in 1992 at the age of seventy.
He was inducted into the Australian Horse Racing Hall of Fame in 2005.