Glen Boss Champion Australian jockey.
Glen Boss is well known for his superlative feat astride Makybe Diva, which was three Melbourne Cups in succession from 2003 to 2005.
From a Queensland country boy who rounded cattle on his family farm to becoming one of Australia's most famous jockeys, Glen's spirit of determination is what made him achieve a place in racing immortality.
Born in Caboolture on 21 August 1969, Glen Boss soon rose to become one of Australia 's most accomplished and successful jockeys. His back-to-back victories in the Melbourne Cup ensured him a prime spot in the history of Australian horse racing.
The record will probably last for many years to come. Despite a life-threatening accident that led to a broken neck in two places, resulting from a fall off his mount in torrential rain in Macau in June 2002, treatment by a top neurosurgeon in Hong Kong ensured that he was back in the saddle in less than six months.
In November 2002, Boss was in contention for his first Melbourne Cup title astride Pentastic, which came fifth.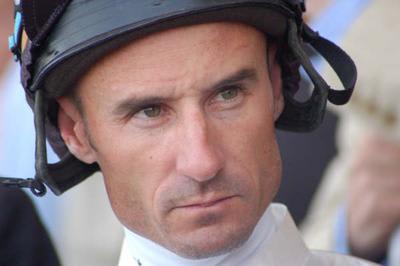 However, the next three Melbourne Cups is what Glen Boss will always be remembered for.
There was no stopping the trio of Makybe Diva, Glen Boss, and Lee Freedman, who made sure the 2003, 2004, and 2005 Melbourne Cups were firmly in their kitty, rewriting the history books along the way.
While most jockeys dream of winning one Melbourne Cup, three victories in a row was definitely beyond one's wildest dreams.
Glen Boss soon became the favourite of punters, trainers, and owners alike.
With over 60 Group 1 races already in the bag, which includes the Golden Slipper Stakes, 5 Doncaster Handicaps, the ATC Australian Oaks, BMW Stakes, Ranvet Stakes, Queen Elizabeth Stakes, and other major stakes races, there is no stopping the champion jockey who no one could believe almost lost out on a career on the tracks.
Glen Boss grew up on his family's cattle ranch at Caboolture, winning many pony club awards and at the same time involving himself in breaking in horses. At the age of 15, Glen quit school to become an apprentice jockey at Gympie, winning 60 races in less than ten months, which prompted a move to the Gold Coast.
In 1994, he moved to Sydney, a move that marked the beginning of a glorious career.
His first major wins were in the Golden Slipper Stakes astride Flying Spur and on Telesto in the 1995 Chipping Norton Stakes. According to trainer Lee Freedman, Glen Boss is an excellent big-race jockey.
With over 1,600 starts with 196 wins, 172 second placings, and 166 third places to his credit, Glen will probably add much more to this incredible feat by the time he hangs up his boots. In 2010, he also received the Scobie Breasley Medal from the VRC.
Glen's prowess as a jockey takes him overseas to Honk Kong, Dubai, Japan, New Zealand, and Macau, winning several races on the world circuit including the $1.35 million 2010 Singapore Gold Cup at Kranji, astride Risky Business. Currently, Glen Boss continues to ride Group 1 winners, where winning is more of a habit.
While away from the tracks, Boss is an accomplished speaker, gracing the stage at many business events. He also has contracts with the Seven Network and News Limited.
As a true sportsman, Glen Boss enjoys a round of tennis and golf, and supports the Brisbane Broncos, his favourite rugby team. Of course, he always has the support of his wife Sloane, and children, Tayte and Carter. In racing circles, Glen continues to be among the most sought after jockeys, worldwide.