Melbourne Cup winner Corey Brown overcame all odds to become a champion jockey.
Suspensions, an unfortunate accident that caused the death of another jockey, and numerous run-ins with stewards have all been part of Corey Brown's journey to the top in Australian racing, becoming a world class international jockey in the process.
Australian jockey Corey Brown comes from a family of jockeys. It didn't take long for Corey Brown to follow in his father's and grandfather's footsteps, both successful jockeys during their time.
Offered a choice of changing tyres by his father who was also a mechanic or riding horses, Corey Brown didn't hesitate to choose the latter, becoming an apprentice at the age of 15 to Eric Anderson at Kempsey.
A shaky start to his career did not prove to be a deterrent to the jockey who escaped injuries when his very first mount crashed to the turf 100 metres from the finishing post. Brown was back in the saddle the same day.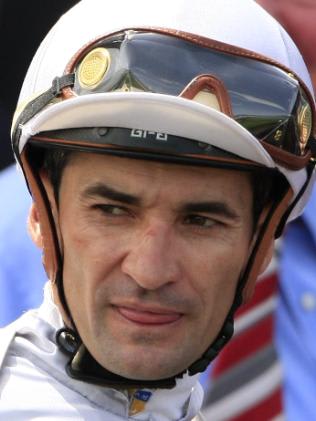 Corey Brown's first winner was on Another Square at a race in Kempsey in 1991. On the advice of former champion jockey Malcolm Johnston, Brown moved to Sydney to apprentice with Neil Campton at Rosehill Racecourse.
His talent and abilities as an apprentice soon brought him in contention for Sydney's leading apprentice jockey title in 1993.
An unfortunate incident during a race at Rosehill Gardens took the life of experienced jockey Ken Russell. Tuig, Ken Russell's mount shattered a leg and collapsed during the race, with Corey Brown right behind on Sonar Boy.
With no place to move, Sonar Boy ran over Ken Russell, an accident that ultimately killed Russell. Corey Brown was greatly affected by the whole incident, who even contemplated quitting the race riding.
However, with counselling, he was back in the saddle, to become champion apprentice.
The Marc Conners trained Camino Rose was Corey Brown's first Group 1 winner in 1998, which marked the beginning of a glorious career as a professional jockey.
His skills were noticed in Hong Kong where he was invited to race in the oriental city soon after, racing against the best jockeys in the world for two seasons. On his return to Sydney, Corey Brown managed to bag 106 wins in the 2001/02 season and won the premiership title.
Major victories were on Mr. Prudent in the 2001 Sydney Cup followed by impressive Group One wins in the Canterbury Guineas on Fine Society and on Kusi in the Blue Diamond Stakes.
2003 proved to be a major turning point in Corey Brown's career with four winners on Epsom Handicap Day. His triumphs at Randwick Racecourse included the Epsom Handicap on Clangalang, the Spring Champion Stakes on Niello, and the Flight Stakes on Unearthly, finishing the season with seven Group 1 wins.
With international fame came a bit of misfortune as well. Corey Brown served a six-month suspension for drug-related offences by Hong Kong stewards in 2005, forcing him to work his way up once again even though he has always maintained his innocence.
While going through a bad patch, trainer Lee Freedman offered him a chance to ride for his stables, however, the venture did not meet with success, leading to another dip in his career. His association with Freedman revived in 2009 once again, winning the Metropolitan Handicap on Speed Gifted. Corey Brown went on to win three Group One wins in a week and the prestigious Ron Hutchinson Excellence Award as well.
Corey Brown's resilience paid off big time in the 2007/08 season, becoming the leading Group One jockey with seven major titles which included the Australia Stakes, Doomben 10,000, T.J. Smith Stakes, Lightning Stakes, Turnbull Stakes, and Victoria Oaks.
Speaking of perseverance and resilience, Corey Brown was lucky the ninth time around when he won the 2009 Melbourne Cup in partnership with Shocking.
Undoubtedly, Corey Brown is at the peak of his career and the gifted jockey is sure to break more records at Randwick, Warwick Farm, or Flemington in the months and years to come.