Europe has a solid reputation for producing stayers even in the Melbourne Cup.
While Australia has produced some of the greatest thoroughbred racehorses in racing history, there is undoubtedly a lack of stayers with the ability to run the Melbourne Cup.
While many have topped the 2400 mark, horses like More Joyous, Atlantic Jewel, and Pierro are still few and far between. Call it a lack of class or will to produce first class stayers, this is one area that needs to be dealt with by the racing industry.
Sprinters are in demand and have proved their worth for a long time. However, there are few who have really upped the distance to become top class stayers.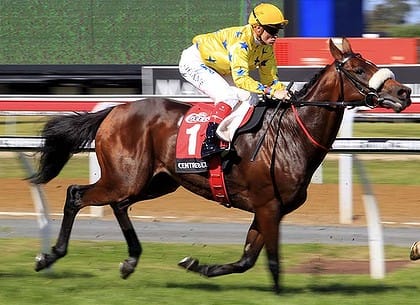 Over the years we find a small field of five or even less in Group races of 2400m and over, which is a clear indication of Australia 's dearth of stayers. Agreed a weight for age race may not attract the average stayer.
One may point out that many of the staying races are held at the end of the long campaign with a few options in between that usually tire out towards the end of the season. The Group1 The BMW, a weight for age 2400m race is one example where a few stayers come under the starter's orders. To add to it, we have lost a promising stayer in Pinker Pinker, but there needs to be more to fill the gaps.
One of the main issues is breeding a stayer. A lot needs to be done to produce more stayers. Training stayers is not the issue. French-bred Dunaden, winner of the Melbourne Cup isn't from a top lineage of stayers but was trained enough to exploit his talent. Some believe that most horses could be trained to become stayers, which is some food for thought. The need of the hour is high-class staying sires of the likes of New Approach, Authorized and High Chaparral. Zabeel's bloodlines are capable of producing fine stayers, an issue that needs to be taken up by breeders and racing administrators seriously.
Some say it is the lack of patience to own one that has resulted in a lack horses with staying power.
European horse owners have been on a buying spree, picking up Group 1 winners and placegetters of the Group 1 Epsom and Irish Derby.
So, what is it that stops the Australian breeding industry from doing so? They ought to be working on ways to encourage breeders to pick up stayers and include more staying races as well. The French have also managed to succeed with a number of incentives provided as well.
As time goes on, if nothing is done, we might see the Melbourne Cup being won by overseas contenders more times than we would like.....