Michael Eskander is one of Melbourne's leading rails bookmakers.
Michael Eskander is a familiar face at the Australian Racecourses despite having a powerful online presence in sports betting.
Ever since he was granted his first bookmaker's license in 1984, Eskander has been fielding on the Rails at the racetracks across Australia. Along with his son, Alan, he runs Betstar, a corporate bookmaking operation based in Darwin.
Michael Eskander is the owner of Betstar, a leading sports betting portal. Michael immigrated Down Under in 1966 and worked in a various fields before earning a bookmaker's license in 1984.
Along with son Alan, the duo has become the biggest on course bookmakers in Melbourne. Their online bookmaking operation is based in Darwin, attracting punters from around the globe.
Apart from horse racing, Betstar offers competitive odds on international sports such as soccer, football, tennis, rugby league, motor sports, cricket, and much more. Punters have a choice of internet and telephone betting.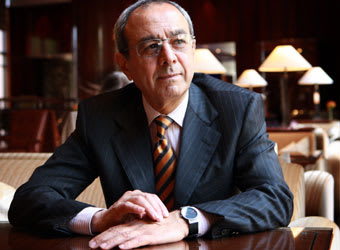 Over the years, Michael Eskander has developed a great reputation as one of the highest profile bookmakers in Victoria.
Betting operations are conducted all through the week in his Flemington office. Government legislation had forced father and son to move their Betstar operation to Darwin in 2007 after government legislation issues in Victoria.
Darwin-based bookies on the other hand were able to pursue online betting without any restrictions.
However, Lisa Eskander, the daughter of Michael continued the family bookmaking business in Victoria while the father and son duo were able to take with them over a $100 million in turnover, staff, and jobs from the industry in Victoria.
On the eve of the 2008 Melbourne Cup Carnival, Betstar was deemed as a BRW Fast 100 Company for 2009, due to its rapid growth.
Betstar customers receive regular updated odds and other information. The betting site is renowned for its feature doubles such as the Caulfield Cup-Melbourne Cup double. Recently included in the range of betting is politics, competitive eating competitions and Triple J's hottest 100.
Some of the popular products offered on Betstar are Home Tote +5%, Middle Tote, Vic Tote +5%, Top Fluctuation, and Fixed Odds.
Known to accept high-end bets, 'Fast Eddie' Hayson was one of Michael Eskander's clients although the fearless punter was known to place the largest bets with Tom Waterhouse.
It was alleged Michael Eskander pursued legal action against Hayson for the recovery of over $300,000 in the Victorian Supreme Court. He was a vocal crusader against the advertising restrictions imposed on bookies from other states form advertising in Victoria and New South Wales.
The ban was lifted in 2008 by Victoria 's racing minister Rob Hull, and Kevin Green the NSW Minister for Gaming and Racing. This brought back the prospect of sponsorship for major events along with huge sums of money into the industry.
Michael Eskander was recently in the firing line by Racing NSW, where an inquiry into a verbal altercation with fellow rails bookmaker Robbie Waterhouse resulted in a fine of $5000 imposed on him. Michael Eskander was aledgely charged with misconduct that was detrimental to the image of racing.
He pleaded guilty of confronting Waterhouse in an aggressive manner during the fifth and ninth race of the day. He was fined $2500 and was suspended for 12 months on condition that he did not breach the rules within the specified period.
An astute businessman, Michael Eskander always maintained the fact that joining corporate bookies was a good idea since there was no way of beating them. For him, that was the best way the NSW racing industry could get a larger chunk of the wagering dollar. Finding creative ways to tap into the money generated from outside the tote system is essential.
Being in the business for many years on the Melbourne and Sydney rails, people continue to listen when Michael Eskander speaks.