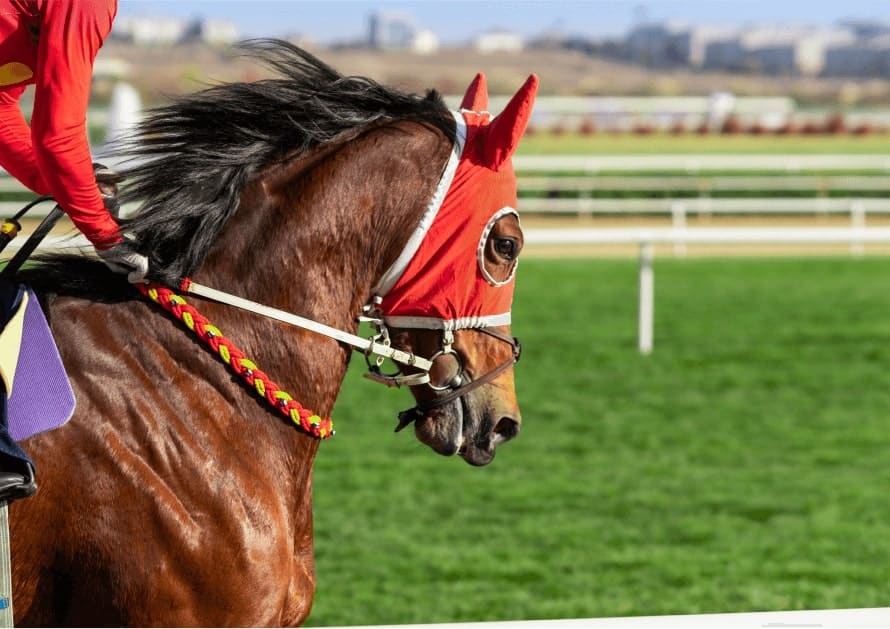 Horse racing in Australia is the third largest spectator sport in the country. Dedicated and casual fans alike demonstrate a knowledge and familiarity with the sport that borders on the obsessive.
No other country on the planet has a national holiday that is centered around the running of a mid-week horse race that is the focus of the attention of the general public for weeks beforehand and long after. Success in the Melbourne Cup is a clear path to fame and fortune.
It is easy to see why racing enjoys such lofty status in Australia. Early immigrants from a tiny island in the northern hemisphere were doubtlessly daunted by the challenges of settling an island in the southern hemisphere that was clearly immense beyond their comprehension. Horses made settling this island-continent possible. In so doing, they became a source of pride far beyond their humble origins of transportation and labour. They became valued companions in a sparsely populated region of the world, and respect and admiration for these valued companions inevitably led to competitions to determine superiority.
Here is where you can learn more of the history of the Sport of Kings and how it evolved and prospered in a land where roads and railroads were years away from becoming feasible modes of transportation.
Australian Breeding and the Need for Stayers
Australia has produced some of the greatest thoroughbred racehorses in racing history, there is undoubtedly a lack of stayers, with the ability to run the Melbourne Cup.
Races of various levels, from the prestigious Group 1 classification, including the big three Melbourne Cup, Caulfield Cup and W.S. Cox Plate, all the way down through the Group level races to unlisted, are organized into carnivals for the sake of promoting the sport and capitalizing on the festive atmosphere that surrounds racing
Australian Racing Hall Of Fame
The 'sport of kings' is well represented at the Australian Racing Museum in Melbourne. The colour and heritage of the Australian turf is well documented at the museum, which also honours Australian racing's champion horses, trainers, jockeys, owners and associates who are inducted into the Hall of Fame every year.
Fine Cotton. Wagers on sporting events have always attracted small but dedicated group of undesirables looking for a way to cheat their way to wins. Doubtless some have been successful and undetected. Some were exposed and the perpetrators caught and subjected to the consequences.
Any attempt to predict the future of horse racing in Australia presents the same pitfalls as trying to predict the future about anything. There are so many variables involved that the best anyone can hope for is an educated guess.....
Great Bookie Robbery In Australia
What became known as The Great Bookie Robbery is credited as being the largest robbery in Australian history. Although the perpetrator's identities were eventually uncovered, none was ever convicted or sentenced to any jail time. The money was never recovered.
Handicapping Thoroughbreds In Australia. Handicapping explained. Learn how horses are given bench mark ratings and how they can change depending on a number of factors.
Horse Racing Australia Fun Facts
Fun Fact: Big Philou, after winning the 1969 Caulfield Cup, was heavily backed to win the Race That Stops a Nation. Estimates put the Cups Double wagering on Big Philou beyond half a million dollars.
Horse Racing: A Game For All Punters
Horse Racing is a game for all punters. Horse racing is one of Australia's oldest and most loved sporting past times. Unlike other sports horse racing attracts people from all walks of life.
If Horses Could Talk - Short Story By Keith Lofthouse
Aqua Boy stuck his big grey head into the adjoining box and with a full-throttle snort summoned the rangy bay gelding to attention. Singing Duke turned lazily from licking leftovers in his feed bin and ambled over with no great interest to the parley. He knew what was coming.
Magic Millions Sales And Carnival
All Australia loves horse racing. All Aussies love a party. Combine the two and you arrive at the racing carnivals that are much more than the sum of their parts. One such event coming at the start of the year is the Magic Millions.
Progressive Betting And Staking
There are numerous, almost infinite, strategies that can be used for purposes of enhancing horse race betting profitability. Consider combinations and variations of these strategies and the available choices expand exponentially. The term profitable is not used lightly, but is directed at punters who are betting not solely for fun, but for purposes of supplying or supplementing income.
Live Horse Racing Radio Australia. Find here all the racing stations with live broadcasts of horse racing in your state for Sydney, Adelaide, Melbourne, Perth, Brisbane, Hobart and Darwin.
One area of consideration that fits neatly into the category of subjective/objective information is track conditions. A standardized method of evaluating track surface conditions is in place that attempts to let a punter in NSW for example, understand what kind of ground they're running in Perth. It isn't perfect, but it's a tool that properly utilized will return dividends.
Victoria, home of the three top races in Australian horse racing, with the Caulfield Cup, W.S. Cox Plate and the crown jewel Melbourne Cup, is often rightly considered as the hub of Australian horse racing.