Northam Racecourse is located at 175 Yilgarn Ave, Northam, WA.
The Northam Racecourse is operated by the Northam Race Club which was established in 1863, the Northam Racecourse is one of WA's premier winter Racecourses.
Nestled in the heart of the beautiful Avon Valley, Northam is just an hour's drive from Perth along the Great Eastern Highway.
The Racecourse itself is situated on the edge of the Mortlock River on the eastern border of the town.
Contact:
NORTHAM RACE CLUB
Secretary: Phil Flegg
PO Box 32, Northam,
WA 6401
Ph. (08) 9622 7765
Fax (08) 9622 3288 Infoline (08) 9622 1201
Website: https://www.northamraceclub.com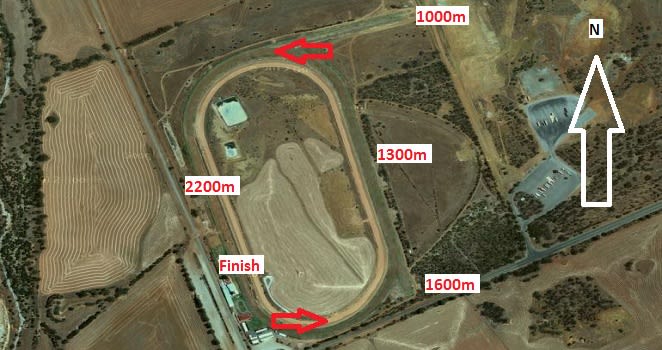 Top class provincial racing in the heart of the Avon Valley.
The Northam Racecourse hosts on average 25 race meetings per year through the months May to October. This includes races such as the Avon Valley Contractors Foundation Day Cup, Matriarch Cup, and Kids Big Day Out.
One of the other more popular events held at the course is Gannons Ladies Day Cup, which draws plenty of attention from racing enthusiasts from around the nation.
Racecourse Details:
The Northam Racecourse has a diameter of 2017m and 25m in width with a kikuyu grass surface, loam base and excellent sub soil drainage.
The home straight is 425m with a 5% camber on the home turn and 2-3% camber on the remaining straight.
The training facility consists of:
Sand training track
Round yard
Education barriers
Unofficial jumpout barriers
Two bridle trails
Facilities are open to registered trainers up until 8am. The Grass Track is open for grass gallops on a Monday and Friday 7am - 8am. Unofficial jumpouts are conducted upon request on a Monday and Friday only.
Nearby racetracks include York Racecourse, Ascot Racecourse and Belmont Racecourse.