Mount Barker Racecourse is located on McDonald Avenue, Mt Barker WA.
The Mount Barker Racecourse is operated by the Mount Barker Turf Club, in the shire of Plantagenet, originated in the early 1890's.
The Mount Barker Racecourse is still in the same area of town at Frost Park. The ruins of the original "Park Hotel" are still visible at the entrance of the Racecourse.
Mount Barker is situated on the Albany Highway, in the the lower Great Southern of WA, 360kms from Perth and 50km north of the coastal city of Albany.
Mount Barker is a mixed sheep, cattle and grain farming area, as well as having the largest thoroughbred stud in the State. It is also well known for its many vineyards and premium wines.
In recent times this has led to the Club's and the Great Southern's highlight of the season, the Mount Barker Grapes and Gallops featuring the $90,000 Mungrup Stud Sprint.
Contact:
MOUNT BARKER TURF CLUB
Secretary: Allana Woonings
PO Box 762,
Albany,
WA 6330
Ph. (08) 9842 5933
Fax (08) 9842 5911
Email: margaret.skinner@bigpond.com
Website: http://www.albanyracingclub.com/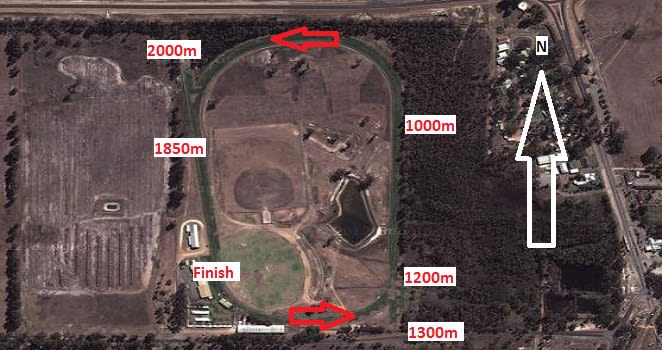 The Mount Barker Turf Club (the Club) has been active since pre-1945, providing a thoroughbred racing venue for Great Southern trainers, spectators and industry participants.
Since the Club's inception, Mt Barker Racecourse has grown into a formidable Race Club.With 6 race meetings per year Mt Barker Turf Club has a family friendly atmosphere close to the Racing Action.
The Mount Barker Turf Club hosts numerous events during the year including XXXX Gold Mt Barker Cup and $90,000 Mungrup Stud Sprint Day all held at Mount Barker Racecourse.
Membership is $40 or $20 for Pensioners which gives you FREE entry to all race days and is great value.
Facilities Available
Canteen / Takeaway and afternoon teas
Luncheon packages available
EFTPOS
Disabled parking
Disabled toilets
Nearby Racetracks include Albany Racecourse, Narrogin Racecourse and Bunbury Racecourse.