Werribee Racecourse is located at Bulban Road, Werribee Victoria.
Werribee Racecourse is a 25 minutes / 32 kilometre leisurely drive from Melbourne via the Princes Highway.
The stables at Werribee have been the temporary home for many of the big names including French favourites Amercain and Dunaden, German-bred Lucas Cranach, and Europe's in-form stayer Jukebox Jury.
The Werribee Cup run at Werribee Racecourse is the feature event and is run in January and is worth $150,000 in prize money.
The day includes the ever popular fashions on the field, roving musicians, and a variety of entertainment packages.
Contact:
WERRIBEE RACING CLUB
PO Box 2076,
Werribee,
Victoria 3030
Ph. (03) 9741 6849
Fax (03) 9741 0872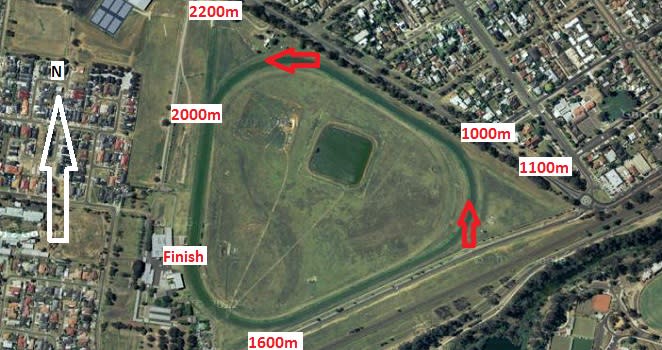 The Werribee Cup is the feature meeting of the country cups circuit.
The 2012 running of the cup will be the first time it has been held in January.
Don't miss the opportunity to become a member of one of Victoria's most treasured country racing clubs.
Membership includes:
Admission to the racecourse and access to members areas to all meetings including the Werribee Cup
Invitations to exclusive members only events
Priority access to Cup day bookings and hospitality packages
Reciprocal right's to Wellington Racing Club, Alice Springs Turf Club and Tasmanian Racing Club
Racecourse Details:
The Werribee Racecourse is a turf track and has a track circumference of 1737 metres and has a home straight being 275 metres long.
The course is a wide and well-grassed track of an unusual design. This track has a triangler form and all turns are well-banked but tight. The surface is fully irrigated and extensive drainage is used to ensure good racing all year.
Nearby Racetracks includes Geelong Racecourse, Mornington Racecourse and Hanging Rock Racecourse.