Penshurst Racecourse is located at Racecourse Road, Penshurst, VICTORIA.
The Penshurst Racecourse is operated by the Penshurst and District Racing Club and holds a meeting once a year on Boxing Day.
A big crowd of locals and tourist alike are found at the Penshurst Racecourse.
Formed in the late 1800's the club amalgamated with several other clubs in the area of the years.
Contact:
PENSHURST & DISTRICT RACING CLUB
Penshurst Racecourse
PO Box 103,
Penshurst,
Victoria. 3289
Ph. (03) 5576 5327
Fax (03) 5576 5526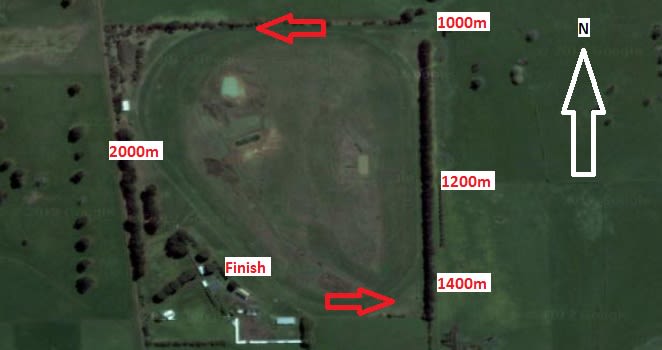 Relax and unwind at the annual Penshurst Boxing Day Races. Enjoy a day with the family at this great Kids day, with load of activities and racing action for all.
For any enquiries regarding this event, please contact the club via telephone (03) 5572 1268 or email n.annett@countryracing.com.au
Membership is available from $25.00 per person.
Racecourse Details
Penshurst Racecourse is a gentle undulating track that is well-grassed and drains reasonably well. The majority of the course is 15 metres wide and widens to 25 metres for the straight. The soil type is clay loam. The track circumference is a 1800 metres and has a home straight being 280 metres long.
Nearby Racetracks include Hamilton Racecourse, Casterton Racecourse and Warrnambool Racecourse.