Moe Racecourse is located at Corner Saviges Road & Waterloo Road, Moe, Victoria.
Moe Racecourse is approx 137 kms east of Melbourne. The course is lined with pristine gardens and lawns that gives patrons clear views of the nearby Baw Baw Mountains.
Racing in Moe dates back to the previous century, so you could say racing is firmly entrenched in the blood, hearts and souls of the Moe people.
Visitors, jockeys, trainers, owners and horses travel from around the state to attend the meetings at Moe Racecourse.
Today the Moe Cup, held in October each year, has grown into the biggest race meeting in Gippsland both in prize money and patronage. In recognition of this events importance, Latrobe City has granted a half day holiday for every "Moe Cup Thursday".
The Moe Racecourse is operated by the Moe Racing Club and is one of the best places to enjoy a great day out, whether on business or out for a fun social event. Run in October of each year, the GPG Moe Cup is there flagship event. Drawing record crowds over recent years, it has grown into the biggest social and sporting event in Gippsland and the Latrobe Valley.
The Moe Racing Club boasts the largest capacity Racecourse in Gippsland and can offer you more than just a great day out at the races, with complete hospitality packages and riveting entertainment on offer at each of their 15 meetings throughout the racing season.
Contact:
MOE RACING CLUB
PO Box 5,
Moe,
Victoria 3825
Ph. 03 5120 1333
Fax (03) 5127 8487
Email: moe@gippslandracing.com.au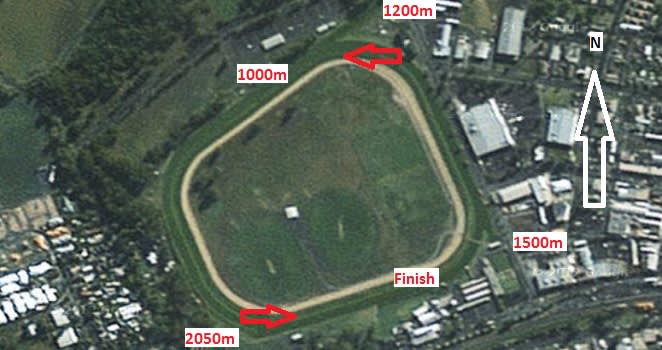 Moe Racing Club hosts a number of thoroughbred, hurdle and steeple races throughout the year, which attracts plenty of local and interstate attention.
Racecourse Details:
Moe Racecourse has a track circumference of 1732 metres and a home straight being 300 metres long. The track is a traditional turf overlay, is a relatively smooth track with a gentle incline on the back straight and a decline on the home straight.
It is a well-drained track owing to its sand construction and is fully irrigated and well-grassed.
Nearby Racetracks include Traralgon Racecourse, Stony Creek Racecourse and Pakenham Racecourse.