Camperdown Racecourse is located at Lismore Road Camperdown VICTORIA.
Camperdown is only 2.5 hours drive from Melbourne on the Princes Highway, and is the heart of the craters and lakes district formed by volcanic action many thousands of years ago.
Camperdown Turf Club has a rich racing history dating back to the late 1800's. The Racecourse and Grandstand are of great historical significance to Camperdown and district, recalling the district's boom years in the late 19th and early 20th centuries.
Camperdown Racecourse has a distinctive heritage grandstand, sweeping turns and long straights, and draws crowds from far and wide. Membership to the Club is $25 for 1 x Members Pass and 1 x Guest Pass - great value and a saving if both passes are utilised on Sungold Milk Camperdown Cup Day.
Contact:
CAMPERDOWN TURF CLUB
Jade Augustine
PO Box 187,
Camperdown,
Vic. 3260
Mob: 0408 489602
Ph. (03) 5593 2151
Fax (03) 5593 2700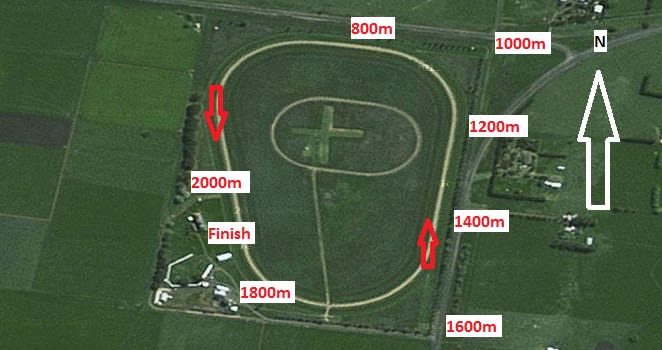 The original Camperdown Turf Club began in late 1866, forming as the Amateur Turf Club and holding its first meeting on New Year's Day 1867, under the auspices of the Hampden Racing Club.
The venue for that first race meeting, now the site of the Camperdown racecourse, was then part of the township common.
Camperdown Racecourse Details
Camperdown Racecourse is a wide and spacious racecourse with two long straights and two wide sweeping turns. The surface is smooth and composed of clay based soils.
The track circumference is 2000 metres and has a home straight being 385 metres long.
Nearby Racetracks include Terang Racecourse, Colac Racecourse and Warrnambool Racecourse.