The Naracoorte Racecourse is situated approximately 4 kms of sealed roadway from the township.
The Naracoorte Racing Club is situated approximately 4 kms from the township. Membership fees to join the club for 12 months is $50 per member or $75 a double.
Naracoorte Racecourse is operated by the Naracoorte Racing Club and is centrally located with surrounding Coonawarra and Padthaway wine area.
Naracoorte Racing Club hosts the Naracoorte Cup Day and is usually run in February each year at the Naracoorte Racecourse.
On this Cup day people come from all the state to enjoy a fun day including a Fashion on the Field event, Marquee Packages which are popular options on race, a jumping castle, face painting, giant slide to keep the kids entertained and more.
The other feature day for the Naracoorte Race Club is the Wrattonbully Cup in November.
Contact:
NARACOORTE RACING CLUB
Secretary - Alan Taylor
PO Box 543,
Naracoorte,
Wimmera Highway
Naracoote, South Australia
SA 5271
Ph. (08) 8762 2271 Racecourse
Email:nrc@rbm.com.au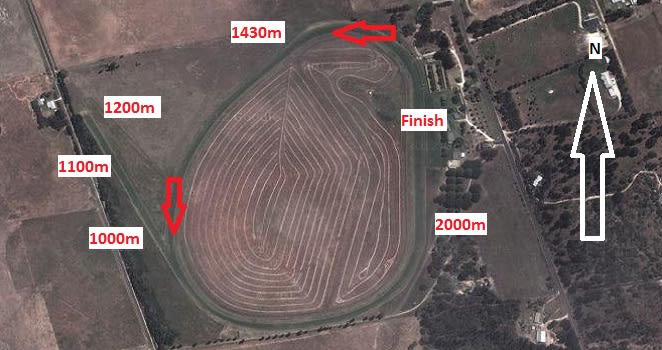 The town of Naracoorte is situated on the outskirts of Adelaide and is 90 kilometres away from the urban centre.
Naracoorte is centrally located and is surrounded by Padthaway and Coonawarra wine areas.
Tourism is very strong with a very active Committee with promotional brochures being circulated throughout Australia with detailed entertainment provided by the club.
Racecourse Details:
Naracoorte Racecourse has a circumference of 1730 metres and the home straight is 270 metres long.
Inside barriers have a slight advantage at any distance. The turns on the course are cambered turns into and out of the straight.
The actual surface of Naracoorte Racecourse is well grasses and is fully irrigated.
Nearby tracks include the Penola Racecourse, Edenhope Racecourse and Bordertown Racecourse.