Clare Racecourse is located at Main North Road Clare, South Australia 5453.
The Clare Racecourse, which is operated by Clare Valley Racing Club, is near Stanley Flat, South Australia. It is situated about 140 Kms north of Adelaide and is just north of Clare by about four kms.
The entire track may be seen from any vantage point on the Racecourse.
The Clare Racecourse which has a history dating back to 1889.
The Clare Valley Racing Club has grown to have four annual events. One in each month of February, March, October and November.
Contact:
CLARE VALLEY RACING CLUB
PO Box 31,
Riverton,
SA 5412
Ph. (08) 8847 2573
Ph. (08) 8842 1033 Racecourse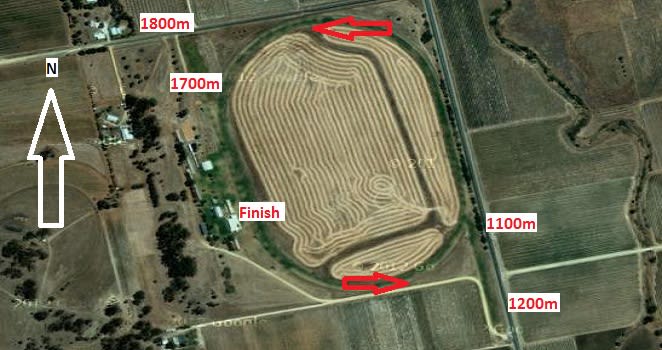 Clare Racecourse has a multi-purpose function centre including a split level bar and dining room.
The Clare Valley Club rooms offer a great alternative to standard venues in the area, with the facilities proving popular for engagement parties, birthdays and even weddings on the lawn.
Clare Racecourse Details:
Clare Racecourse is a square shape and has a track circumference of 1,450 metres and a home straight being 220 metres long. This type of track is an advantage to front runners and horses near the lead.
The race course has two chutes one for 1,100 metre and 1,200 metre starts and the other for 1,700 metre and 1,800 metre starts.
Clare Racecourse is reasonably tight, with uphill climb to the home turn. The track is fully watered and is well grassed.
Nearby Racetracks include Balaklava Racecourse, Gawler Racecourse and Morphettville Racecourse.