Warwick Racecourse is located at the river flats of the Condamine River on Victoria Street, Warwick.
Warwick Racecourse is on the intersection of the Cunningham and New England Highways, 170km west south west of Brisbane, or 60km south of Toowoomba.
Warwick's race club is one of the oldest in Queensland.
Its Cup pre-dates the Melbourne Cup! The Club is vibrant and successful and has one of the highest rates of race nominations in Queensland.
Warwick Race club hosts the annual Warwick Cup in October and Killarney Hotel Killarney Cup in February and Warwick Picnic Race Day in May all at the Warwick Racecourse.
Contact:
WARWICK TURF CLUB
PO Box 281,
Warwick,
QLD 4370
Ph. (07) 4661 5811 after hours
Fax (07) 4661 3494
Poll Fax 1902 941 047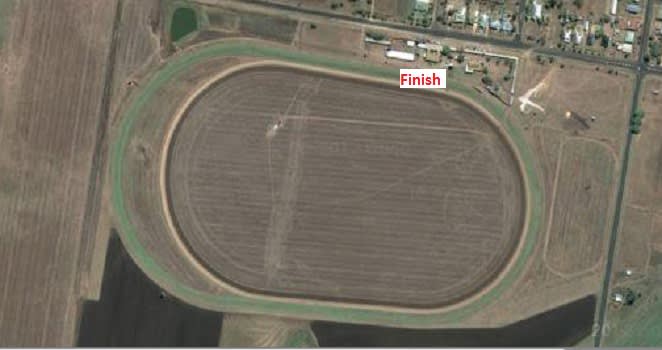 Warwick Racecourse combines style and fine racing with welcoming country hospitality, fun and a great atmosphere, in a picture perfect setting. Best of all, you don't have to be from the country to experience it!
Membership of the Warwick Turf Club at $65.00 p.a. (incl. GST) offers substantial benefits and financial savings to the holder. The membership year runs from 1st of July to 30th June.
Members receive two annual badges, a member & a guest badge, and the badge holders gain entry to the racecourse plus entry to the members' bar with its own separate TAB facilities.
Nearby Racetracks include Toowoomba Racecourse, Ipswich Racecourse and Dalby Racecourse.