Rockhampton Racecourse is located at Lot 2, Racecourse Rd, Deagon Qld 4017.
Rockhampton Racecourse is operated by the Rockhampton Jockey Club and was established in 1868.
The Racecourse is also known as Callaghan Park Racecourse and is approx. 640kms north-west of Brisbane.
Rockhampton Jockey Club's major race is the Rockhampton Cup run in June. The Rockhampton Cup was first raced on June 17, 1918, with the winner being a horse named Roland with total prize money being £500.
The club conducts 45 race meetings per year including the XXXX Gold Winter Racing Carnival in June, Caulfield Cup Day, Melbourne Cup Day and a host of other days including 6 Saturday meetings.
Membership at the Rockhampton Jockey Club costs $110 per year.
Contact:
ROCKHAMPTON JOCKEY CLUB
PO Box 5700,
Central Qld Mail Centre,
QLD 4702
Ph. (07) 4927 1300
Fax (07) 4927 1418
Email: admin@rjc.com.au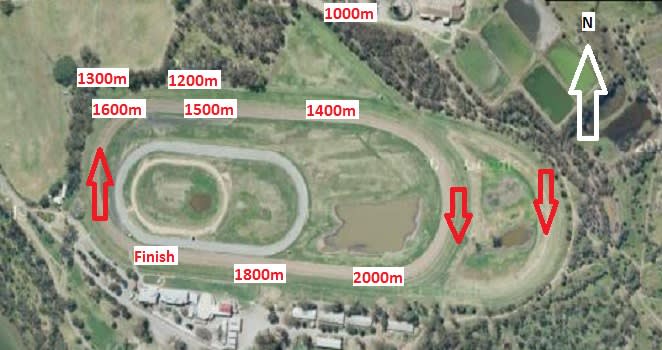 The Rockhampton Jockey Club completed a major $6.5M track redevelopment in January 2010 which has made the racing surface at Callaghan Park the envy of Queensland Racing.
In November 2011 the Club commenced a $2M redevelopment of the Members Grandstand which was completed in early 2012.
Racecourse Details:
Rockhampton Racecourse has a circumference of 1,600m and a home straight being approx 600m long.The course has 2 chutes, one at the 1600m and the other at the 1000m mark.
The extended track has a circumference of 1,900m and home straight being 580m long. Field sizes vary, depending on the rail placements, from 10 to 16.
Barrier advantages are of least importance at 1300m and 1600m starts.
Nearby Racetrack is Mackay Racecourse