Kilcoy Racecourse is operated by the Kilcoy Racing Club.
From Brisbane, drive through Caboolture and Woodford to Kilcoy. Drive through the town.The Kilcoy Racecourse is on the outskirts of town.
Alternatively, catch a train to Caboolture and change for the bus to Kilcoy, which leaves from Caboolture RSL.
Facilities at the Kilroy Racecourse include
TAB
Oncourse bookmakers
Overnight stables
Bar facilities
BBQ
Contact:
KILCOY RACE CLUB
D'Aguilar Hwy,
Kilcoy
Qld. 4515.
PO Box 185,
Kilcoy,
QLD 4515
Ph. (07) 5497 1128
Fax (07) 5497 1999 Racecourse
Email: consearle@searle.com.au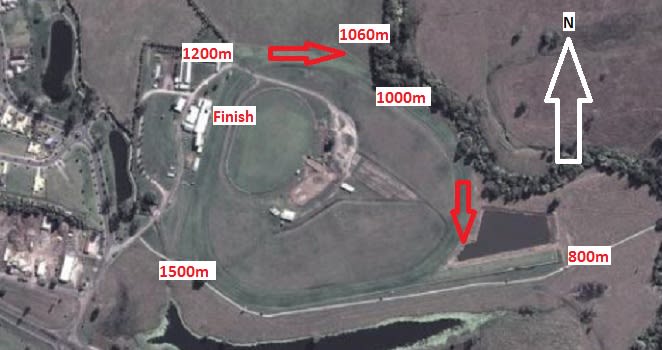 Kilcoy is just over an hour's drive from downtown Brisbane. Kilcoy is surrounded by a landscape characterised by rolling hills, sprawling pastures and shimmering lakes.
Extensive forests and national parks surround the township, and at its fringes lay the picturesque Mount Kilcoy and Sandy Creek Valleys
Racecourse Details:
Kilcoy Racecourse has a track circumference of 1270 metres with a home straight being 143 metres long.
This is a very short home straight and suits front runners or ones near the lead. The course has tight turns making inside barriers an advantage for most starts.
The track has 4 chutes, at the 800m, 1100m, 1200m and 1500m.
Nearby Racetracks include Doomben Racecourse, Gold Coast Racecourse and Eagle Farm Racecourse.