The Cairns Racecourse is located at Cannon Park Racecourse Mulgrave Rd, Woree QLD 4870.
Cairns Racing first feature day of the year is IGA day in May. The racing highlight will be the running of the IGA Cup Open handicap and the QTIS 600 over 960 metres for 2-year olds.
Cairns Racecourse with big crowds becoming an Autumn tradition on IGA day, the club has even self funded a race to have a 6-race card day
The Cairns Cup day at Cairns Racecourse on Sunday in August with the main races being the running of the Celebrations Cairns Cup, Cazalys Newmarket and Cairns Post Lightning.
Contact:
CAIRNS JOCKEY CLUB
Cannon Park Racecourse,
Mulgrave Road,
Cairns,
QLD 4870
Postal address:
PO Box 12079,
Cairns DC,
QLD 4870
Ph. (07) 4054 1203
Fax (07) 4033 0399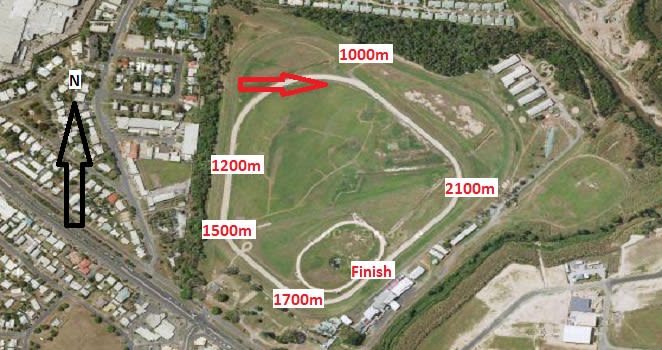 The long and colorful history of the Cairns Jockey Club started in the townships Mining Exchange Hotel in July 1884.
Over fifty enthusiastic people signed up for membership and the very first race meeting was conducted shortly after.
Recent improvements at the Cairns Racecourse include
the extension of the gallops track to 1800m
construction of the horse swimming pool
completion of the air-conditioned swab stall
upgraded stewards towers
installation of an improved semaphore board and photo finish systems.
Racecourse Details:
The Cairns Racecourse has a track circumference of 1800 metres and a home straight of 320 metres. The Cairns Racecourse is of triangular shape and has sweeping turns.
The racecourse has starting points for races at 800 metres, 1000 metres, 1200 metres, 1500 metres, 1700 metres and 2100 metres. The races of 1200 metres, 1500 metres and 1700 metres commence from starting chutes.
The nearest Racetrack to Cairns Racecourse is Townsviille Racecourse which is nearly 400 kms away