The Bundaberg Racecourse is located at Cnr Barolin Street & Maynard Road, Bundaberg, QLD 4670.
Facilities at the Bundaberg Racecourse include
TAB, bookmakers
bar
canteen and stables
Bundaberg Racecourse is operated by the Bundaberg Race Club and hosts 8 meetings per year.
Contact:
BUNDABERG RACE CLUB
PO Box 1128,
Bundaberg,
QLD 4670
Ph. (07) 4153 1416 Racecourse
Fax (07) 4153 1531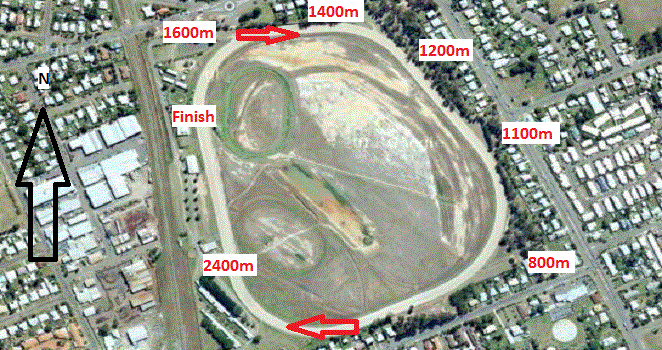 Bundaberg itself is a progressive modern city with an urban population of over 43,000.
Visitors are well catered for with excellent shopping, fine restaurants and many attractions. The great range of affordable accommodation makes Bundaberg an ideal base to explore the region.
Bundaberg Racecourse Details:
Nearby Racetracks include Rockhampton Racecourse, Toowoomba Racecourse and Dalby Racecourse.