The Beaudesert Racecourse is located 64 kilometres south of the Brisbane CBD in Queensland.
The racecourse is operated by both the Hibernian Race Club and the Beaudesert Race Club.
The History of the Beaudesert Racecourse began with the first race meeting held on the 16th April 1879 as the Logan and Albert Jockey Club.
The present grandstand was built in 1912 and provided a grand viewing platform for race goers of the day.
At present, the grandstand has managed to retain its excellent vantage point for all guests of the race club.
In 2001 the Beaudesert Racecourse received a major upgrade with the inclusion of an all weather track. It proved to be a good investment and is currently still being maintained to the highest standard.
Beaudesert Racecourse offers patrons a wide range of race day facilities including:
A large undercover betting ring,
Tote facilities
Bookmakers
Grandstand and raised viewing area
Ample car parking
Full bar facilities including 2 air conditioned members bars
EFTPOS
Sandwiches and Hot Foods available
Contact:
BEAUDESERT RACECOURSE
Beaudesert-Boonah Rd,
Beaudesert,
Qld 4285
PO Box 84,
Beaudesert,
QLD 4285
Ph. (07) 5541 2999
Fax (07) 5541 3446
Email: braceclub@westnet.com.au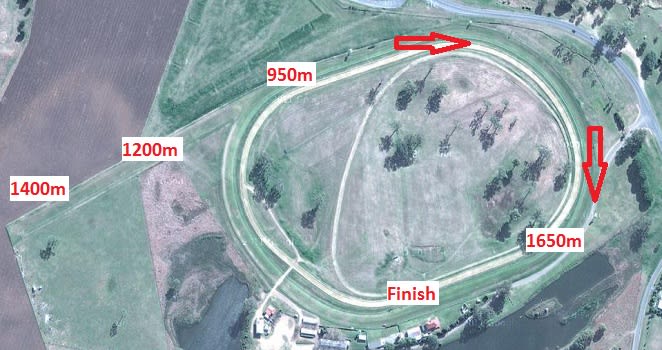 The tradition lives on with Beaudesert Racecourse being utilised as a daily training facility.
Presently, the club conducts over 7 race meetings per year with featured race days being ANZAC Day, Melbourne Cup, and Beaudesert Cup Day, to name just three
Racecourse Details:
The Beaudesert Racecourse has a track circumference of 1435 metres and a home straight being 210 metres long. The shape of the track is circular with one chute for 1400 metre, 1200 metres and 1100 metre starts.
Inside barriers are a big advantage and any starts beyond 1400 metres being caught out wide is fatal.