The Fannie Bay Racecourse also known as Darwin Racecourse.
The Racecourse is located at the suburb of Fannie Bay approximately 10 minutes from the Darwin Airport and approximately 7 minutes from the Darwin CBD.
The Fannie Bay Racecourse is operated by The Darwin Turf Club and was formed with a fanfare of trumpets in May 1955.
The Fannie Bay Racecourse has numerous race meetings held annually including the Darwin Cup in early August.
Contact:
DARWIN TURF CLUB
Fanny Bay Racecourse
Darwin Racecourse
GPO Box 589,
Darwin,
Northern Territory 0801
Ph. (08) 8941 1566
Fax (08) 8981 4493
Email: dturfclub@octa4.net.au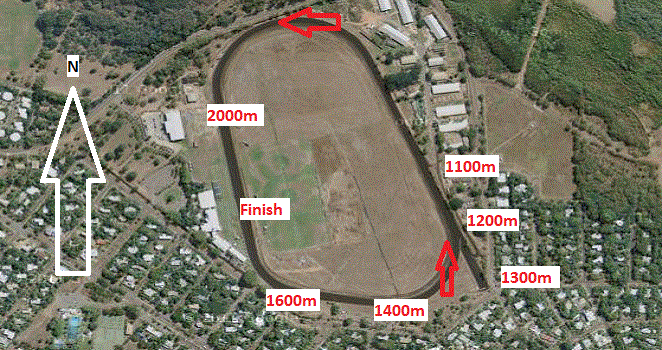 Fannie Bay Racecourse: Throughout July, each Saturday (and some Wednesdays) are part of the Darwin Cup carnival so it is a fantastic five weeks of racing.
On Featured race days at the Fannie Bay Racecourse, the entrance fee for adults is $20 while seniors must pay $10. Children under 18 years of age can still come in for free and you can buy a Grandstand Access Pass for $25.
Racecourse Details:
The Fannie Bay Racecourse has a circumference of 1780 metres and unique to its southern counterparts it has an oil mixed sand track, rather than a traditional turf overlay. It has a home straight being 340 metres long, is 15 metres wide throughout.
Fannie Bay Racecourse only has one starting chute and it is for the 1300-metre race. Various racing starts are marked within the oval race track and it can cater to races with distances from 900 metres to 2000 metres.
Among all race distances, the 1300-metre race has the longest straight run from its starting barriers at 560 metres while the 1800-metre race has the shortest with 90 metres.