The Wauchope Racecourse is located at 176 Beechwood Rd, Wauchope 2446 NSW.
Wauchope is situated on the Mid North Coast of NSW about 20km west of Port Macquarie. The population is 7,500 and is between Bago Mountain to the South and Hastings River to the North.
Wauchope Racecourse, there has been racing on the present site since 1945.
Stable viable history with much community support. Well drained ridge country.
Facilities at the Wauchope Racecourse includes
Full betting facilities Tote and strong bookmaking field
Bar and refreshments
Grassed betting ring
Wauchope Jockey Club Ltd hosts 10 meetings annually including Wauchope Boxing Day Cup, Lascindra Cup on Easter Monday, Woop Woop Cup in August, Timbertown Cup and Rota Cota Cup.
Contact:
WAUCHOPE JOCKEY CLUB
716 Rosewood Road,
Wauchope,
NSW 2446
Ph. (02) 6585 3185 Racecourse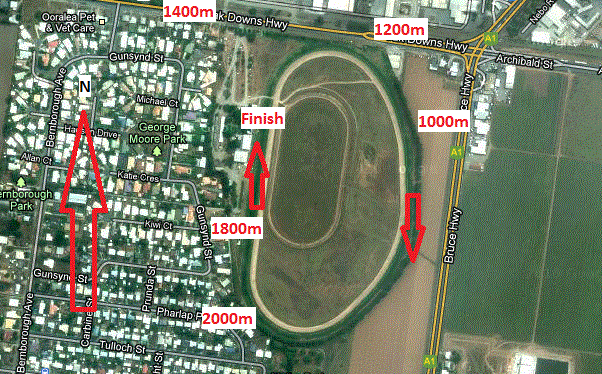 On the banks of the Hastings River, Wauchope is the centre of the local dairying and beef cattle industries and the gateway to national parks and state forests.
Wauchope has a small population, the community of Wauchope is a very close and friendly one.
Racecourse Details:
The Wauchope Racecourse has a 375 metres home straight and a 1600 metres circumference. The main track is well grasses and has a good sand training track - All tracks are fenced. The track is undulating with rises from 600m to 200m, then downhill to post
Nearby Racetracks include Port Macquarie Racecourse, Walcha Racecourse and Taree Racecourse.