The Walcha Racecourse, Darjeeling Road, Walcha NSW.
Walcha is situated some 420 kms from Sydney via Thunderbolt's Way through Gloucester, and 523 km via Tamworth and the New England Highway.
The Walcha Racecourse is operated by The Walcha Jockey Club and hosts a two day racing program in February which includes The Walcha Cup. Total prize money is $137,000.
Contact:
WALCHA JOCKEY CLUB
Kevin Ferrier
PO Box 6,
Walcha,
NSW 2354
Ph: (02) 6777 2315
Fax: (02) 6777 1277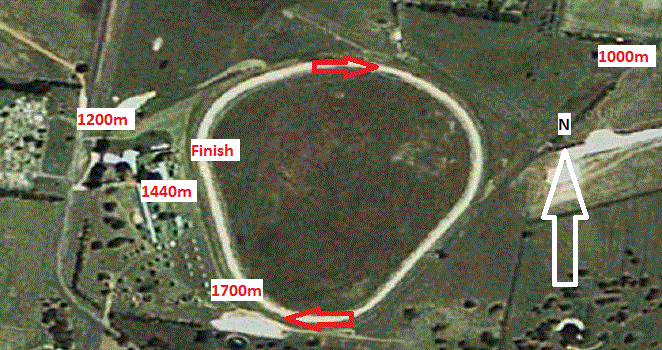 The township of Walcha is 1,067 metres above sea level, with the highest point in the district being at "The Flags" (42 kilometres south of Walcha) which is 1,493 metres above sea level.
The Shire covers an area of 640,028 hectares (2,475 square miles).
Walcha Racecourse Details:
Walcha Racecourse has a circumference of 1400 metres and has a home straight of 300 metres. There a 3 chutes, 1440 metres, 1200 metres and 1000 metres, inside barriers and an advantage.
The two day carnival includes Fashions in the Field for Men & Women run on Friday. Saturday is Kids Day - Free entry, free rides and giveaways for children. Rides include jumping castle, bucking bull, merry-go-round and a train ride.
Nearby Racetracks include Armidale Racecourse, Tamworth Racecourse and Quirindi Racecourse