The Tumut Racecourse is located at Elm Drive, Tumut 2720 NSW.
Tumut Racecourse is operated by the Tumut Turf Club and is the oldest club in Country New South Wales.
It is set on the picturesque banks of the Tumut River.
Facilities of the Tumut Racecourse include
Two magnificent grandstands (built 1909)
Bar facilities
New tote building
BBQ facilities
Sky channel
Fully irrigated track
Tumut Turf Club hosts 7 meetings annually at the Tumut Racecourse including the Tumut Cup over 1400 metres in January.
Contact:
TUMUT TURF CLUB
Cath Dean (Secretary)
PO Box 262,
Tumut,
NSW 2720
Ph or Fax : (02) 6947 9759
Mobile:0467 237 693
Email: secretary@tumutraces.com.au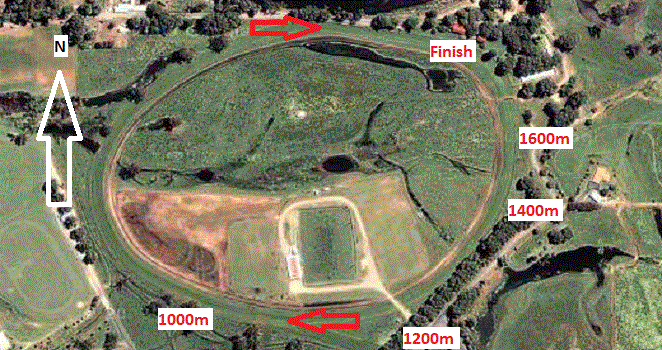 Tumut Turf Club is one of the oldest Race Clubs in NSW having commenced racing in the 1850's. Two magnificent grandstands are still the major features of the Tumut racecourse today.
2010 was the running of the 150th Tumut Cup.
Racecourse Details:
The Tumut Racecourse features large elm and poplar trees. The picturesque and shady racecourse setting encourages trainers and racegoers to attend from a wide surrounding area.
Tumut Racecourse has a circumference of 2200 metres and has a home straight 200 metres long. The course is of circular shape and inside barriers are a big advantage. It has one chute at the 1200 metres mark.