The Taree Racecourse is located at Bushland Drive, Taree 2430 NSW.
The picturesque Bushland Drive Racecourse at Taree is located on the Mid North Coast of NSW, less than 3 hours north of Sydney, 2 hours north of Newcastle and 1 hour south of Port Macquarie.
Facilities at the Taree Racecourse include
Undercover betting ring
Bar and tea room facilities
Computer totalisator with Sky channel
Bookmakers Prices System
EFTPOS Facilities
Taree Race Club Ltd hosts 20 meetings annually including The Carlton Taree Gold Cup Carnival in August and The Spring Cup Meeting on Melbourne Cup Day.
Contact:
TAREE WINGHAM RACE CLUB
Bushland Drive Racecourse
Taree,
NSW 2430
Phil Shoesmith (Manager)
Ph. (02) 6552 1183
M. 0419 447 104
Email: tareerace@ozemail.com.au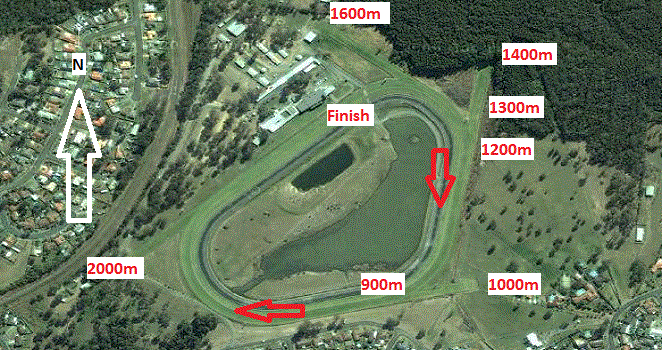 Taree where you can escape to the pristine national parks, or enjoy the world class accommodation, which ranges from motels, resorts, country retreats, camping and caravan parks.
Taree Racecourse is one of New South Wales Most Picturesque Race Tracks and is perched adjacent to a forest just outside the city.
Racecourse Details:
The Taree Racecourse is 1530 metres in circumference with a straight length of 350 metres. The track is level with good runs to all turns. History shows that winners are usually placed at or near the lead on swinging for home.
The track base is covered with a matting of kikuyu making the track one of the best wet weather tracks in Country New South Wales. The shape of the course is triangular with tight turns.
Nearby Racetracks includes Port Macquarie Racecourse, Kempsey Racecourse and Walcha Racecourse