The Scone Racecourse is located at Bunnan / Merriwa Rd. SCONE NSW.
The current racecourse, constructed in 1994 is only 2 minutes from Scone Airport. The racing surface is known to be the best country circuit in New South Wales.
The Scone Jockey Club which runs the Scone Racecourse was formed in 1944, it hosts 17 meetings annually and has tote and bar facilities available on course.
The Scone Racecourse attracts the leading city and provincial trainers such as Gai Waterhouse, Peter Snowden, Clarry Connors, Ron Quinton, John Hawkes, Bart Cummings, Chris Waller, Tim Martin, Paul Perry, Kris Lees, etc.
On cup day leading riders the calibre of Chris Munce, Corey Brown, Darren Beadman, Larry Cassidy, Danny Beasley, Hugh Bowman, and others support the meeting.
The Scone Cup became a listed race in 2000, it was first run in 1947. The Dark Jewel Classic due to the superior quality of the fields became listed in 1999, it was first run in 1996.
The carnival has become so popular that last year the town, located between Newcastle and Tamworth, was virtually booked out from tourists making the trip to watch the races.
Contact:
SCONE RACE CLUB
34 Bunnan Rd
Scone
NSW 2337
PO Box 25,
Scone,
NSW 2337
Ph. (02) 6545 1607 Racecourse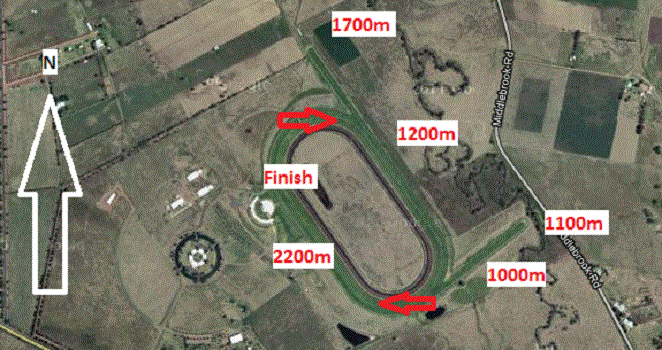 The first running of the Inglis Guineas for 3 year olds at Scone Racecourse took place on 14th May 2010.
Prize Money worth $770,000.00 was on offer. On that day, The Honourable Kevin Greene, the Minister for Racing and Gaming & Minister for Sport and Recreation, announced that Scone Race Club had been granted a "stand alone" Saturday race day which was run the day after the Scone Cup in May 2011.
This was the first time in racing's 200 year history that a traditional metropolitan race day has been allocated to a country area.
Racecourse Details:
The Scone Racecourse has a track circumference of 1902 metres and a home straight being 400 metres long. The average track width is 24 metres. The course has 2 chutes, 1100 metres and 1700 metres mark.
Scone Racecourse has four surfaces including the main circuit, barrier trial track, fast training track and a sand track.
Nearby Racetracks include Muswellbrook Racecourse, Quirindi Racecourse and Tamworth Racecourse.