The Nowra Racecourse is located at Albatross Rd West Nowra New South Wales 2541
Nowra Racecourse is also known as Archer Racecourse, it is situated only two hours outside of Sydney.
Nowra Racecourse is operated by the Shoalhaven City Turf Club and was formed in 1960 and the course opened in 1976 with the first TAB meeting in 1981.
There Facilities at Nowra Racecourse are excellent which include Dining room, Bar, Canteen, Sky channel, Closed circuit TV, Price fluctuation service, Playground, Picnic areas and Overnight boxes.
Shoalhaven City Turf Club hosts 19 meetings annually including Tooheys Nowra Cup and Mollymook Cup. The Nowra Cup is held in May each year and is run in conjunction with our Girls Day Out. Another event of note is the Greenwell Point Cup in April.
Contact:
SHOALHAVEN CITY TURF CLUB
PO Box 308,
Nowra,
NSW 2541
Ph. (02) 4421 0806 Racecourse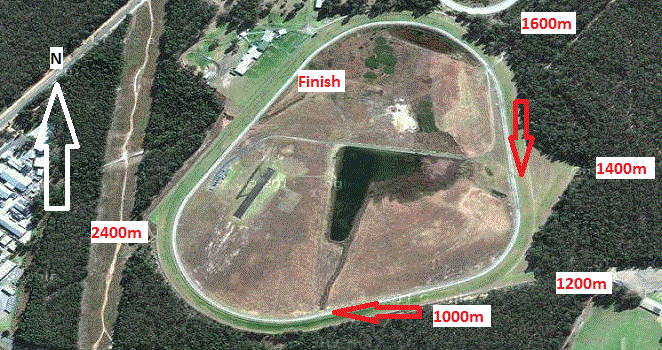 Nowra Racecourse: Experience country racing at its best at the closest country track to Sydney. Great racing surface giving all horses a fair chance.
Racecourse Details:
Nowra Racecourse has a circumference of 2019 metres and the width being 24 metres. The track has a 400 metre home straight. It has 3 chutes, one at the 1600 metres mark, the 1400 metres mark and the 1200 metres mark.
Inside barriers are an advantage at the 900, 1000 and 1100 metre starts.
Nearby Racetracks include Kembla Grange, Goulburn Racecourse and Moruya Racecourse.