The Lennox Head Racecourse is located at Racecourse Rd Ballina NSW 2478.
The course can be found at Ballina on the North Coast of NSW about 10 hours drive north of Sydney and approx an hour south of the Gold Coast.
Ballina Jockey Club which operates The Lennox Head Racecourse is the venue for Lennox Head Cup held annually in October. The course is also known as the Ballina Racecourse.
Contact:
BALLINA JOCKEY CLUB LTD
PO Box 141,
Ballina,
NSW 2478
Ph. (02) 6686 2603
Fax (02) 6686 7925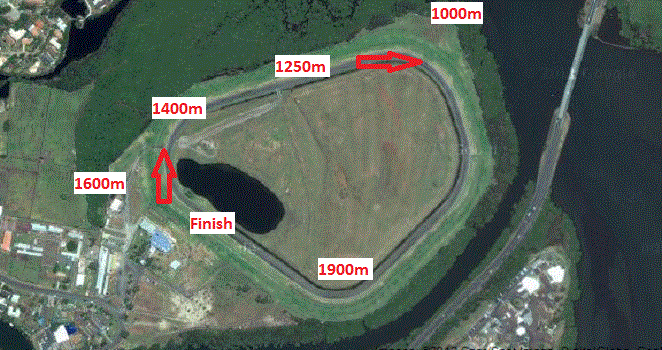 The town of Lennox Head has grown considerably in recent years and remains ever popular with beach-goers, sea-changers, and holiday-makers.
The relaxed village atmosphere has great restaurants, sidewalk cafes and shops.
Racecourse Details:
The Lennox Head Racecourse is cambered throughout and the track circumference is 1600 metres and has a home straight that is 320 metres long.
The Ballina Jockey Club hosts the Iris Nielsen Ladies Invitation Race which is held in January annually and attracts some of the best female jockeys in Australia.
Nearby Racetracks include Lismore Racecourse, Casino Racecourse and Murwillumbah Racecourse