The Hawkesbury Racecourse is 65km west of the Sydney CBD, between Richmond and Windsor.
Directly opposite the Racecourse is the Richmond Air Force Base.
The Hawkesbury Racecourse featuring a variety of conference, meeting and event facilities. These venues are set amongst manicured and well appointed grounds.
The Hawkesbury Racecourse is operated by Hawkesbury Race Club and offers a 4 star Motel which includes 30 luxuriously appointed rooms, 2 deluxe suites, 2 spa suites, disabled accommodation, in-ground pool and generous parking facilities.
Hawkesbury Race Club host 2 race meetings per month.
The biggest race day of the year is the Hawkesbury Gold Cup over 1600 metres. Held on a Thursday in November, the day's feature races include the Listed Yalumba Wines Cup.
Worth $130,000 in prize money, the Hawkesbury Gold Cup Open Handicap race is held on the same day as the Group 1 Crown Oaks. With a good number of horses attending the Melbourne Spring Carnival, this race usually attracts local quality runners from around the club or from Sydney.
Contact:
HAWKESBURY RACE CLUB
Racecourse Road,
Clarendon,
NSW 2756
PO Box 469,
Richmond,
NSW 2753
Ph. (02) 4577 2263
Fax (02) 4577 6682
Email: hawkraces@bigpond.com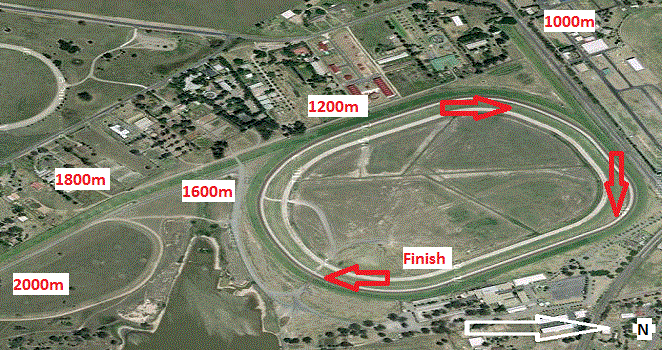 The Hawkesbury Valley is one of the oldest Australian towns and Governor Phillip was first to explore in 1789.
The Hawkesbury racing folks designed a racetrack from 200 acres of intense bush land in 1865 which led the way to the first race meeting being organised on the racecourse in 1871.
The Hawkesbury racecourse has been in ongoing use for over 135 years.
Hawkesbury Racecourse Details:
The course proper is 2067.5 metres in length and 20 metres wide throughout. The track has a kikuyu grass surface, sandy loam base and has an excellent sub soil drainage.
The home turn has 6% camber with the remainder of the track having 2% cross fall. The home straight is 282 metres in length.
A long chute of about 650 metres joins the back straight and is where races from 1400m to 2000m are commenced.
Nearby Racetracks include Rosehill Racecourse, Warwick Farm Racecourse and Canterbury Racecourse.