Gundagai Racecourse is located Gundagai Race Course, Bell Drive NSW
The Gundagai-Adelong Racing Club is best known for its Snake Gully Cup, which is run in mid-November each year.
The two-day feature race meeting at Gundagai Racecourse is conducted on the Friday with the Snake Gully Cup and then a TAB meeting on the Saturday. The Snake Gully Cup got its names from Dad And Dave, the famous radio show.
There is always great facilities at the Gundagai Racecourse.
On the day at the Cup meet you will find marquee's, special guests, big screens, courtesy transport to and from the course, full TAB coverage, entertainment for the children and much more....
Contact:
GUNDAGAI - ADELONG RACE CLUB
PO Box 70,
Gundagai,
NSW 2722
Ph. (02) 6944 1237 Racecourse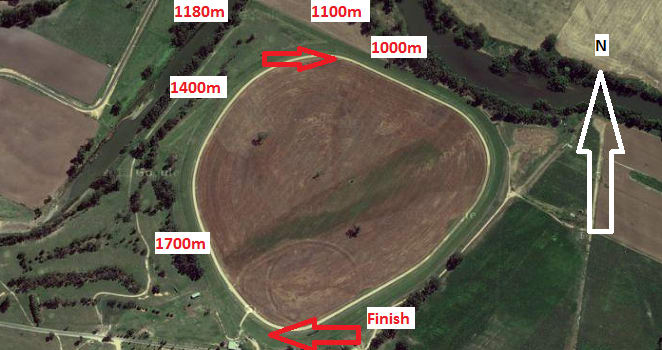 Gundagai has had a long and colourful affinity with horse racing, and has produced many sportsmen and women who have represented at every level.
There would be few country towns our size that have the facilities developed over many years that we enjoy today.
Racecourse Details:
The Gundagai Racecourse has a circumference of 1900 metres and the home straight is 300 metres long. The course is a tricky one to say the least at starts from 1200 metres to 1700 metres where inside barriers are a big advantage.
Nearby Racetracks include Cootamundra Racecourse, Wagga Racecourse and Queanbeyan Racecourse.