Cootamundra Racecourse is located at Pinkerton Road, Cootamundra, 2590 NSW.
Cootamundra Turf Club Inc. commenced racing in 1985 at Cootamundra Racecourse.
It hosts 4 meetings annually including the Cootamundra Cup and Sires Stakes.
Contact:
COOTAMUNDRA TURF CLUB INC
PO Box 203,
Cootamundra,
NSW 2590
Ph. (02) 6942 2572 Racecourse
Fax (02) 6942 4182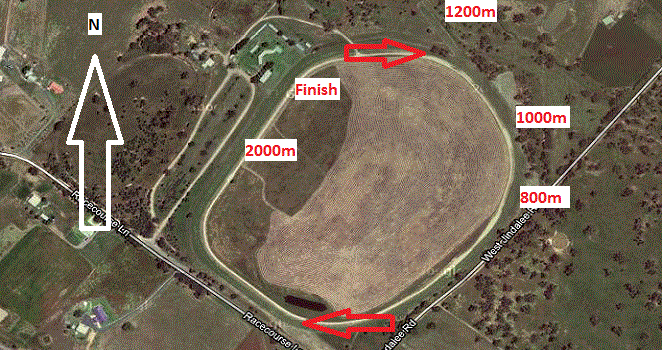 Racecourse Details:
Cootamundra Racecourse has a circumference of 1820 metres and has a home straight 350 metres long.
The course has 4 chutes, 1600 metres, 1400 metres, 1300 metres and 800 metres. Inside barriers are a big advantage for most starts.
Nearby Racecourses include Gundagai Racecourse, Wagga Racecourse and Cowra Racecourse