Coffs Harbour Racecourse is located at Howard St, Coffs Harbour New South Wales, just 2 minutes drive from the centre of town and right next to the airport.
In 1946 the Coffs Harbour Jockey Club was formed on land allocated previously by the Crown for the purpose of a Coffs Harbour Racecourse.
In fact racing had occurred at the site prior to this time.
The Club's first President was Maxwell Eyles.
The facilities at Coffs Harbour Racecourse for trainers, officials and the public have significantly improved since this time with the most recent being the completion of one of Country New South Wales's premier public racing and entertainment facilities.
Coffs Harbour Jockey Club hosts 15 meetings per year at the Coffs Harbour Racecourse including the VB Gold Cup and the Sportsman Race Day in August.
Contact:
COFFS HARBOUR RACING CLUB LTD
PO Box 482,
Coffs Harbour,
NSW 2450
Ph. (02) 6652 1488
Fax (02) 6651 5390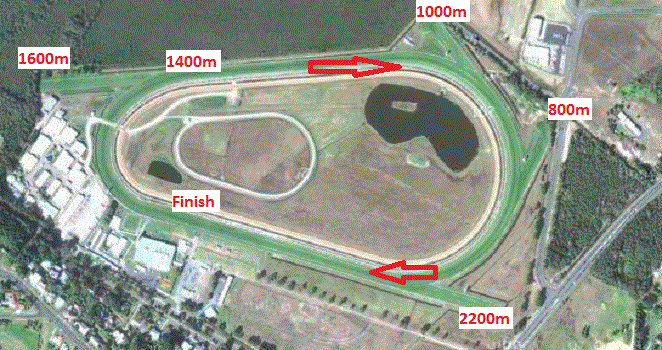 The Coffs Harbour Cup is run midweek in early August and attracts racegoers from around the state.

The Coffs Harbour weather during this time of the year is wonderful for racing and the town fully backs the Cup carnival racing and all have a fun day out.
By becoming a Coffs Harbour Racing Club Member you will be entitled to the following benefits and privileges:
Admission to the Coffs Harbour Race Course and Jim Browning Lounge on all Race Days
Complimentary quarterly newsletter
Reciprocal privileges with other Australian Racecourses - contact the club for information
Ability to purchase additional Member's Guest Cards
Full voting privileges for Club Committee Elections
Invitations to member's functions and events
Racecourse Details:
Coffs Harbour Racecourse has a circumference of 1700 metres with a home straight of 420 metres.
Nearby Racetracks include Port Macquarie Racecourse, Grafton Racecourse and Kempsey Racecourse.