Berrigan Racecourse is situated at Racecourse Rd, Berrigan 2712 New South Wales.
Races have been run here at the Berrigan Racecourse since the 1890's.
Races commenced being run anti-clockwise during the early 1900's.
Berrigan and District Race Club hosts 3 race meeting held here annually, the main meeting being the Berrigan Gold Cup on Victoria Derby Day.
Contact:
BERRIGAN and DISTRICT RACE CLUB
Cobram St
Berrigan NSW 2712
Ph 03 5885 22332
Racecourse Rd
Berrigan NSW 2712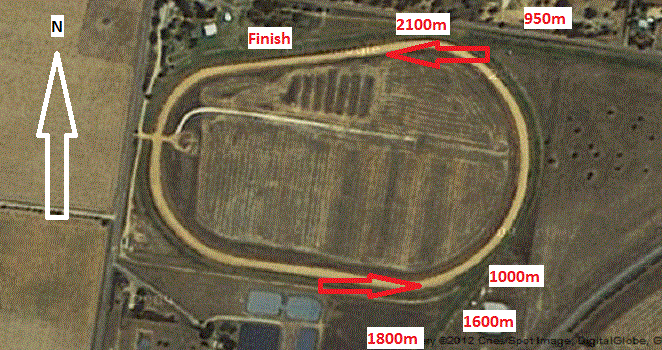 On each of these race meetings a carnival atmosphere on the lawns beneath shade attracts social groups, business patrons and members to gather in Marquees or picnic in the surrounds.
The town of Berrigan has a population of approx 1000 and the towns people and nearby districts flock to Cup Day with attendances of some 6,000 plus visitors.
Berrigan Racecourse Details:
Berrigan Racecourse has an aluminium Sterline running rail surrounding the all weather grass track and has a railed sand training track.
The track has an 1800 metre chute as well a 950m chute. The circumference of the track is 1800 metres with a home straight 360 metres long. It is a symetrical track with long straight runs from chute. It is a very fair track.