Belmont Park Racecourse, home to Western Australian Turf Club now known as Perth Racing.
Belmont Park Racecourse is Perth Racing's Winter Racecourse. Belmont is one of the two major horse racing venues in Western Australia. The track is approx 6 kilometres from the Perth CBD.
The circumference of the Belmont Park Racecourse is 1,699 metres with the straight being 333 metres long and 36.5 metres wide.
Belmont Track is of oval shaped with sweeping bends at either. Runners have a good long run to the first turn for most starts and thus giving all runners a fair chance in the running.
The track is situated in a prime river front position, with the facilities nestled between the city and the water. The track is located at Victoria Park Drive (Off Graham Farmer Freeway) Burswood, WA 6100
Belmont Park Racecourse facilities are fully enclosed, ensuring racegoers are warm and comfortable while enjoying spectacular views of first class thoroughbred racing against the river backdrop.
Facilities At the Belmont Park Racecourse
Colours and Silks cafe
Swan River Room
Niko's Seafood
Terrace Buffet Restaurant which overlooks the entire racetrack
Starting Gates Room which caters for 400 people
Private Boxes to accommodate from 12 to 50 people
Bookmakers Ring and Tab Facilities
Three ATMs are located on-course, 2 in the bookmakers tunnel and 1 on the first floor of the Ascot grandstand
Western Australian Turf Club now known as Perth Racing say's that Belmont Park Racecourse is renowned as arguably one of the best wet weather tracks in Australia, if not the world, thanks to its excellent drainage which has ensured race meetings are consistently held, rain, hail or shine!
Belmont Park Racecourse hosts the Winter Carnival in May, June and July (Belmont Park does not host any Group 1 or Group 2 events)
Roma Cup G3 1200 metres
Belmont Sprint G3 1400 metres
Hyperion Stakes G3 1600 metres
Strickland Stakes G3 2000 metres
Transport To Belmont Park Racecourse
Train: Thornlie Line services will stop at Belmont Park Station during the following times: Wednesday Race Days: Between 8.10am and 6.35pm. Saturday Race Days: Between 8.10am and 6.35pm.
Bus: Perth Transit Bus 698 leaves regularly from the city centre and takes you directly to the Belmont Racecourse while a shuttle bus service operates from Bayswater train station to Belmont Park between 10am and 1pm and a returning service runs between 4pm and 6pm.
Taxi: The taxi rank is located outside the Matheson Road Gate. On carnival days taxis can drop off at Leger Car park as well.
Car Parking: Public car parking is available off Matheson Road for patrons arriving off Great Eastern Highway. Car parking is also available at Belmont Park Racecourse on Melbourne Cup, Super Saturday and Perth Cup with the shuttle bus transferring patrons from Belmont to Ascot and return.
Contact:
PERTH RACING
Race Day Administration Office
Ph. 9470 8222
Lee-Steere House
70 Grandstand Road
Ascot,
WA 6104
PO Box 222,
Belmont,
WA 6104
Ph. (08) 9277 0777
Fax (08) 9277 0740
Email: perthracing@perthracing.org.au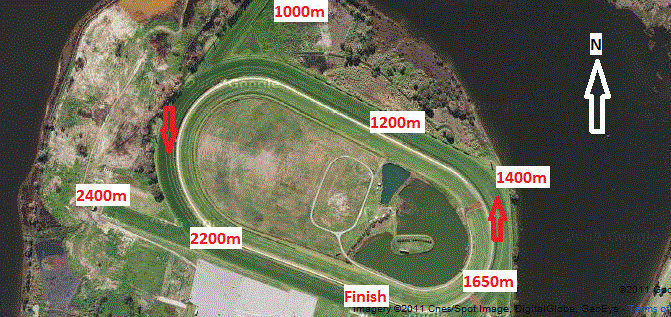 Find below all the Group Races held at Belmont Park Racecourse during the season.
Belmont Park Racecourse Barrier Guide
Barriers at this track are of little importance. All runners have a good run at most distances prior to any sweeping bends. This gives all runners a fair chance to find a good position in running.